Everything about this story sounds incredibly painful.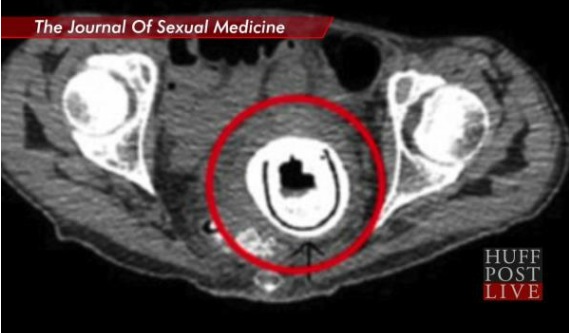 According to The Journal of Sexual Medicine, doctors found a five-inch sex toy in a 38-year-old Scottish woman's vagina — that she apparently used 10 years ago with her partner.
Reports say the woman arrived at a local hospital shaking and suffering from weight loss and doctors found a foreign mass logged from her bladder into her vagina.