Adult Empire's own Becky Merbler is the focus of a revealing Q&A profile in the August 2015 issue of XBIZ Premiere's 'Women in Adult' interview series.
The Pittsburgh, PA-based company's Director of Product Management – who also heads up its mail order catalog and co-hosts the Adult Empire YouTube channel – was profiled by XBIZ Managing Editor (and Pittsburgh native) Dan Miller.
Merbler discusses the shifting trends in mail order ("weird is better overall…you have to think about what may be too embarrassing to go to the local adult shop to buy"), the online video channel with Adult Empire co-host/colleague Chelsea McCain, where she treats adult fans to "vlogs, reviews, some interviews and weekly updates".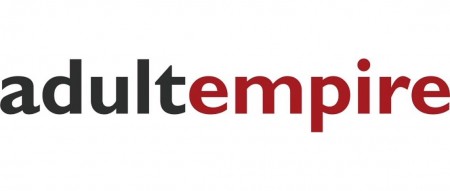 "I am super excited and looking forward to working with more people with mail order," said Merbler, noting in her interview that this aspect of adult sales "probably (has) some good years left, but the catalog makers have to be creative with what they are offering… you will still have to keep it simple but try to stand out."
The award-winning Adult Empire has been a top online retail provider in movies, novelties and toys for over 17 years; the company has recently rebranded, expanding into adult film production, entertainment blogs, podcasts and its own YouTube video channel.
The Q & A article with Becky Merbler is available online here.
Adult Empire has become the premier adult retailer on the internet, specializing in web, video and retail sales for the past 17 years.  As a 9-time winner of AVN's Best Retail Website and the 2015 XBIZ Adult VOD Site of the Year Award, we are hands down the site of choice for the most hardcore adult entertainment enthusiasts. We offer an unmatched selection of content, with a library consisting of over 93,000 DVDs and Blu-ray porn, over 81,000 porn videos on demand available for streaming plus thousands of sex toys for men, women and couples.
For more information about Adult Empire, visit www.adultempire.com