Zac Efron needs to relax.
The 25-year-old actor was really embarrassed when he was spotted hanging out at a New York City sex shop — even though he was simply filming a scene in "Are We Officially Dating."
According to The New York Post, when Efron realized he had been photographed while standing next to an array of brightly colored dildos, he stopped production and ran out of Fantasy World to chase down the paparazzo. An eyewitness told the Post that the actor begged the photographer to delete the photos, claiming he didn't want his young fans to see them.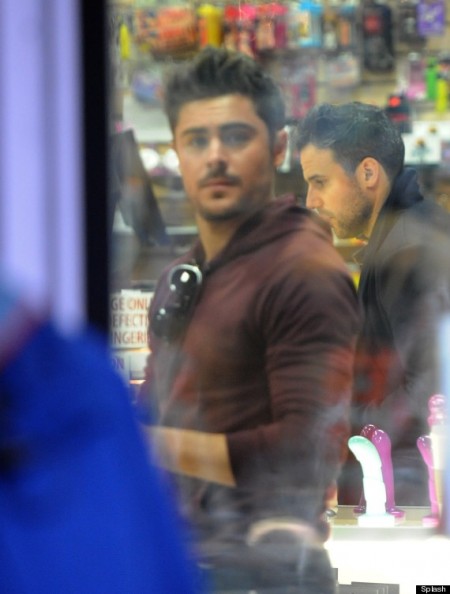 We have to say, we're a little surprised by Efron's reaction to having his photo taken in a sex shop. He played it much smoother when he accidentally dropped a condom on the red carpet at the premiere of "The Lorax" last year.