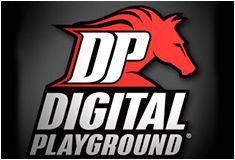 Bibi Jones' latest escapades have brought a lot of attention to her and DP. I reached out to my friend at DP and he told me that DP's position is, "the guys fuck hookers on other sets." So, Bibi's after hours activities aren't as serious as some would think. Also, DP has told all its contract stars that they are required to take mandatory vaccinations for HEP A an B as well as HPV and other things.
While this just may be a coincidence, I find the timing very odd…
I have to ask – in an industry that's so afraid of HIV – why would a top contract star continue to do the things she's doing? This isn't hate. This site has constantly defended her but each and every day it's getting harder and harder. When you work for a company your objective should be the company. If you only think of yourself then resign and do what makes you happy. Employee actions affect the company as a whole, and health isn't something to take lightly. A contract girl contracting HIV would be a huge blow to an industry that already is under siege.