SANTA BARBARA, Calif – Free Speech Coalition Board Chair Jeffrey Douglas and CEO Diane Duke will attend and speak at the Sexy, Dirty Policy Conference, held by the Carsey-Wolfe Center at University of California, Santa Barbara, on Feb 20 – 21.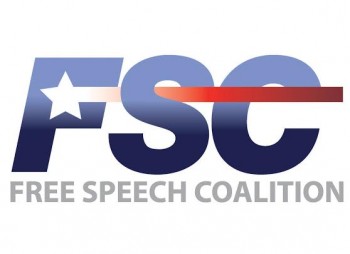 The conference will bring together prominent scholars, attorneys, activists, regulators, and journalists to analyze and discuss current challenges to media policy. Panelists will tackle such topics as content regulation of obscenity and indecency; structural regulation of broadband technologies; and the broader stakes that policy critics share.
Keynote speakers include former Federal Communications Commissioner Nicholas Johnson, who will give a keynote speech on Thursday. Des Freedman, a professor of media and communication studies at Goldsmiths, University of London, will speak on Friday.
Professors Constance Penley and Karen Petruska, as well as Associate Professor Jennifer Holt organized the conference .
Conference sponsors include the Department of Communication, the Department of Film and Media Studies, the Department of Feminist Studies, the Rick Rosen Television Studies Fund, the Center for Information Technology and Society, the Interdisciplinary Humanities Center and the College of Letters and Science.
Related link: http://www.missionandstate.org/blog/carsey-wolf-gets-dirty-and-sexy-about-internet-policy-conference-media-policy-ucsb/