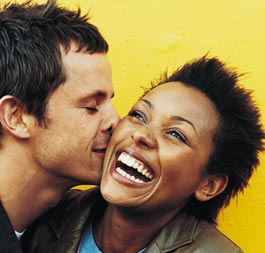 Right? I heard if a white sleeps with a black life is over. Your career is over. No one will book you, people will stare and say psst, that guy sleeps with black chicks or vice versa. Oh she did an IR yuk…LMAO. Yea, the word interracial was googled 4.1 million times last month and over 63 million times this year. I'm pretty sure it wasn't googled that many times so people could commit hate crimes.
Definition of INTERRACIAL
: of, involving, or designed for members of different races
My only question is, why is black and white considered interracial and every other race combination not? What would the racist element of the porn world consider worse: Bibi Jones fucking Mr Marcus or Bibi fucking Keni Styles?
Which brings me to this…so what if white porn talent doesn't wanna fuck black porn talent? Before you start labeling them racist think about the stigma attached once someone crosses that imaginary line. Look at this whole Daisey Dare situation. Marc brings this chick into his world, fucks her, shares a room with her, and goes as far as to let her cam with a black guy.
But…as soon as he perceives that she choose the black guy over him his feelings get hurt and he wants nothing to do with her. Honestly, if she had gone off with Roofie Slain she would still be in the house. One only has to watch and read.
What's the first thing he did? …he attacked her for an IR scene. Yea I said IR. Please refer back to definition of interracial if you're lost. Marc started telling everyone Daisy did IR. Why? Because in his little pathetic mind that's bad. But to most, we don't give a shyt. It's only the weak minded fucks who care if their favorite porn star "went black." lol
I think it is time people grew the fuck up. There's a hell of a lot more to being a racist then not wanting to have INTERRACIAL sex…dumbasses.