Meet the Stars of The Porn Charity's Jan 2 Live Cam Show Event!
As many of you know, Mercedes Carrera's brainchild The Porn Charity has partnered with The Fine Young Capitalists to create a scholarship for students in the STEM fields.  As part of this charity event, five talented and hot female performers are donating their time and bodies to charity for a live, free webcam show for charity. (Tips will be matched by webcams.com so give freely.)  We wanted to introduce these hotties so you can see who you will be enjoying January 2nd! You're welcome 😉
Paisley Parker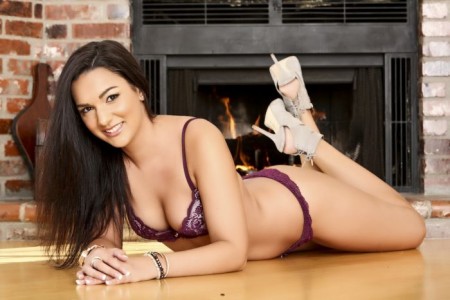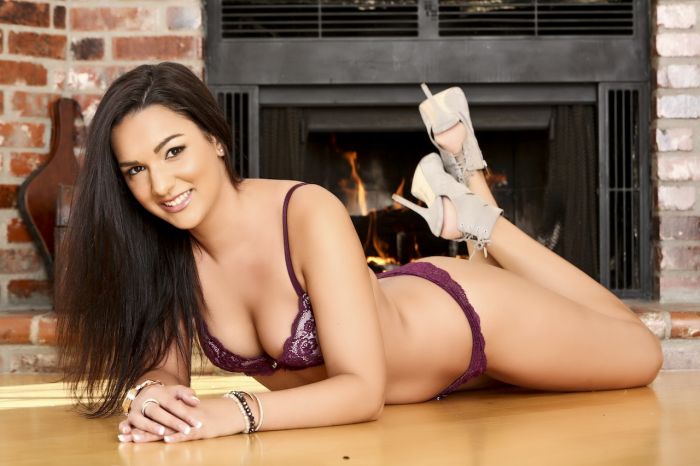 Paisley Parker is one of the hottest young porn stars to burst onto the scene in 2014! She has this to say about the adult business, and her opportunity to work with The Porn Charity:
"Hi, my name is Paisley Parker, I have been in the adult industry since the summer of 2014, a few months after I turned 18. So far I have had an amazing experience and I love being able to continually have exhilarating adventures. When an amazing friend of mine, Mercedes Carrera presented me with the opportunity to webcam with her for charity I was thrilled! This was earlier this fall and I am so excited to see how the event has grown and how many lovely ladies have volunteered their time to such an awesome benefit! Porn for charity, how great is that?! I am so glad that I can do something that I love, and have the money go to a great cause. I am so excited to see what else the porn charity has in store!"
We are certainly excited to have Paisley join us and I know you will all love to see what she has in store for us! You can find her on twitter at https://twitter.com/PaisleyParkerXX and she can be booked through ATMLA.
Holly Heart is a California girl-next-door turned sex screen goddess. Adored by fans for her enthusiastic oral and consistent erotic performances, Holly has performed in a variety of genres in the adult industry since launching her career several years ago. We are elated to have Holly on the stream! She can be booked through ATMLA and be contacted at:
www.Twitter.com/HollyHeartxxx
www.Instagram.com/HollyHeart1
www.DreamLover.com/HollyHeart
To interview Holly Heart for your website and/or publication;
Please contact Star Factory PR:
(818) 732-0191
Info@StarFactoryPR.com
StarFactoryPR.com
Selma Sins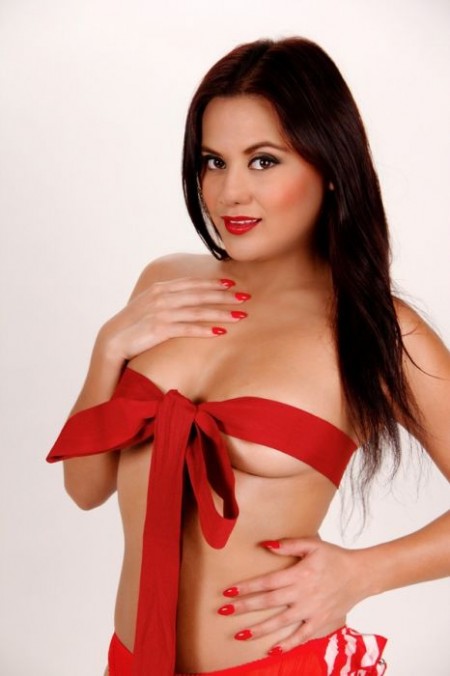 Selma is a combination of cute, sassy, bad ass and rebel porn star all rolled into one. She got into the porn industry a few years ago and has been working non-stop ever since.  Born and raised a Valley girl, the adult industry found Selma and we're so glad it did!
Selma says: "Just way to say that I am happy to participate on this charity and I can't wait to meet and see the ladies. ????"  We can't wait to see you too, Selma! Hit her up on twitter at https://twitter.com/selmasins. Selma will also be signing at the Hustler Store Jan 8th, so don't miss it!
Nadia Styles
The legendary Nadia Styles is an adult industry veteran of 10 years. She has appeared in hundreds of films and is as in demand now as ever. After taking a brief hiatus from the adult industry, Nadia is back and better than ever! She's been nominated multiple times as well as directed films in the past. We are so grateful for Nadia's participation today and can't wait to play!
Nadia says: "There's nothing better in life than helping others.That's why I am so excited to be a part of the porn charity event. The best part about this is, I still get to be the horny woman that I am and help others! It's a win-win situation! Thanks Mercedes for stepping out of the box and putting something together that is really meaningful! "
You can find Nadia on her website at NadiaStylesXXX.com or on Twitter at https://twitter.com/IamNadiaStyles.  Nadia can be booked through ATMLA.
Mia Austin
Entering at age 25, Mia Austin got a later start than many in the adult game—but with her truly adult age comes a degree of professionalism toward her new vocation that's a rarity among new starlets. Her unique and malleable appearance—resulting from her half African-American, half Mexican blend—has made her stand out amid the sea of Porn Valley incomers. Mia is also the June 2014 AVN Media cover girl!
The Porn Charity is excited to have Mia included in our first event! She brings both gorgeous looks and an amazing attitude to set and we're grateful for her participation!
Mia is on twitter at https://twitter.com/miaaustinxxx and can be booked through ATMLA.

The Porn Charity's first live stream event takes place January 2nd from 12pm- 3pm PST on webcams.com.
About Mercedes Carrera:
A card-carrying member of the Illuminaughty, Mercedes joins the adult industry with a background in mainstream modeling and acting as well as education and work experience in engineering. She was scouted to one of the most prestigious fashion modeling agencies at the age of 13, earned her SAG/AFTRA membership as a teenager, and worked consistently for large commercial print magazines, catalogs and commercials.  After returning to university and majoring in manufacturing engineering with an emphasis on systems quality assurance, she worked in aerospace systems specializing in thermal testing for space based optics. She also worked as a telecommunications engineer and trainer, and in mainstream technical photography and film production. She's excited to join the adult industry and brings 17 years of performance talents to pornography. She still is actively involved in technology in her spare time, and enjoys video games, chess and playing the piano, in addition to being an all-around irritant to anti-sex radicals. Mercedes is also an active philanthropist and donates her time and money to various causes on an ongoing basis. She is the founder of The Porn Charity, which supports students in technology as well as other outreach programs.  Mercedes will be signing at the 2015 AVN Adult Entertainment Expo this January in Las Vegas. Details TBA.
Mercedes can be booked through ATMLA. (http://atmla.com/atmla2/tour/performers/38027-pornstar-mercedes-carrera/details.php) Fans can buy Mercedes a Christmas Gift from her Amazon Wish List (amzn.to/1ti7ytt)
Mercedes Carrera is represented exclusively by Porn Star Ink for public relations. To find out more about Porn Star Ink, visit the website at www.pornstarink.com. To inquire about representation, or for media inquiries, contact matthew@pornstarink.com.