The National Crime Agency has issued a warning to users of "hook-up" sex apps like Grindr that they must take responsibility for checking the people they meet are above the age of consent.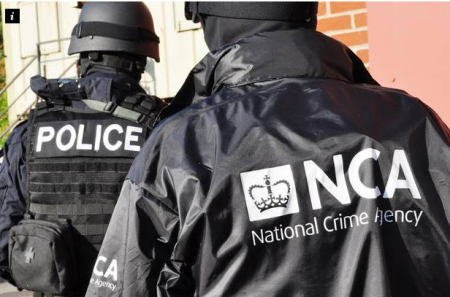 In a message that comes on Safer Internet Day, police said a child "should never be blamed" in a case of apparent grooming, regardless of the means by which the two people meet.
"Hook-up" apps have become popular among people looking for casual sex online because they give the specific location of each user, rather than many established dating websites that list a general area.
The maker of two of the most popular services, Grindr and Blendr – which are marketed for gay and straight people respectively – claims that they are used by around 250 million adults worldwide.
But while the NSPCC said that it did not collect specific figures relating to such apps, it has seen a noticeable rise in calls referring to them.
Speaking to the BBC's Newsbeat programme, NCA head of education Jonathan Baggaley said: "Just because we've not received huge reports doesn't mean this isn't a major issue. Clearly the very dynamic of this kind of relationship means young people won't report it."
He added: "The law is very clear: regardless of how the conversation is started, regardless of who thinks they're in the driving seat the adult is always the one who has the responsibility. A child should never be blamed."
The NSPCC's Claire Lilley told the broadcaster the apps' age-restricting terms and conditions were not being enforced, "and as a result children are being put at risk of serious harm".
The company behind Blendr and Grindr issued a statement saying: "We do our best to ensure all users follow our strict terms-of-service policy that require users to be at a minimum age of 18.
"We have a diligent team of moderators focused on monitoring and ensuring users adhere to our terms-of-service guidelines."