CONCHO, Okla., Oct. 23 (UPI) — A gay couple said they legally obtained a marriage license in Oklahoma even though the state has a constitutional ban against same-sex marriages.
Jason Pickel and Darren Blackbear had initially planned to get married in Iowa, but decided instead to travel an hour away to Concho to get a marriage certificate at the Cheyenne-Arapaho Tribal Court, KOKH-TV, Oklahoma City, reported Tuesday.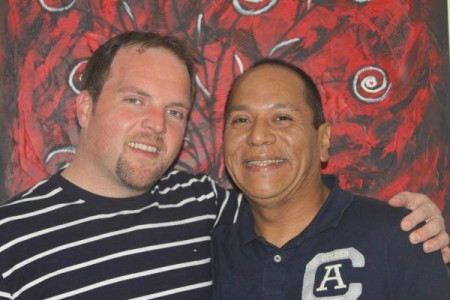 The laws in the Cheyenne-Arapaho nation, of which Blackbear is a member, don't define marriage as between a man and a woman.
"We're just super excited," said Pickel, "and we're hoping that everybody will soon have equality across America."
Blackbear's father plans to officiate at the Oklahoma City couple's Halloween wedding ceremony, KOKH said.
"My father has always fought for civil rights and equality and so that's one of the reasons why we wanted to include [him]," Blackbear said.
Even though the wedding is taking place and the license was obtained in Oklahoma, the state will not recognize the union as legal, KOKH reported.
© 2013 United Press International, Inc. All Rights Reserved. Any reproduction, republication, redistribution and/or modification of any UPI content is expressly prohibited without UPI's prior written consent.