The performer formerly known as Payton West decided to reinvent herself last week as Alexia Vosse. I conducted this brief interview with Alexia last week. Enjoy it and make sure to catch her first BG scene on DVD May 28, Big Round Asses from Airerose Entertainment.
Why did you decide to do porn/how did you get into it?
I had an interest in girls and wanted to have fun so when one of my gf's ask me I said hell ya!! The first scene was actually with TNVgirls.com. Many people thing I only did that one GGGG scene with RK lol
When did you shoot your first scene?
In 2005 right after my 18th birthday!
What have you done so far?
I've shoot with Brazzers, Reality Kings, ATkingdom, TNVgirls, FTVgirls, Naughty America, Tonights GF, Airerose Ent and Elegant Angel. I think that is it. All together probably around 50-70 scenes. The crappy part is all the older scenes have different names. They didn't want me to use the names I used with other companies. I didn't know any better :(.

Where are you from?
I am from La Jolla, CA not too far from the beach BUT i actually dont know how to swim 🙂
How did you pick your stage name?
I look at this change as a whole so the name had to go also. I also needed a great slogan which #VosseItUp is now it! lol Took me literally two weeks to come up with a simple hashtag.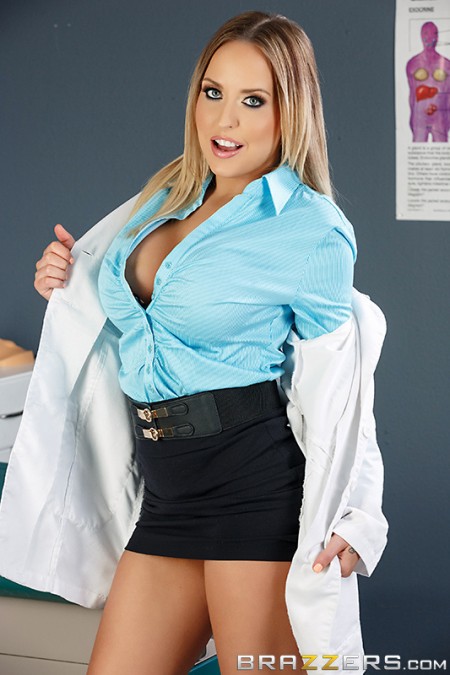 What is your To Do List?
Solo, BG, BBG, GG, B movies, Feature Dancing, Store Signings, and Music Videos.  When I get at least 40-50 credits under my name I will start doing Anal.
Who is on your To Do List?
I have soo many its insane so I am going to only list my top choice which is Christy Mack.
What is your favorite position?
Doggy for sure but I dont like to start that way because it hurts sometimes.
How do you personally feel about boxed wine?
LOL yeah dont get it lol but I love Roscato 🙂
Did you laugh when Marissa Cooper died on The O.C.?Didn't watch OC – I liked House MD.
What living celebrity would you like to have sex with?
Russell Martin for sure!!
To book ALEXIA VOSSE for mainstream and adult work, Contact her directly by email at Alexia@VosseProductions.com. VOSSE is based in Los Angeles, CA. But available to travel to Las Vegas, Phoenix, New York City and Miami.
To interview ALEXIA VOSSE for your site, publications or show, Contact her directly by email at Alexia@VosseProductions.com. VOSSE loves doing interviews via Phone, Email or Video.
ABOUT ALEXIA VOSSE
Blonde bombshell ALEXIA VOSSE got her porn education while still in high school when she watched adult movies to elevate her sex skills with a boyfriend, and there was no turning back—she's had many trysts with boys and girls.Living as a trust fund kid, VOSSE didn't have to work, but her love of sex brought her to start shooting amateur girl/girl scenes in 2005. Using so many alias's she lost count. After a few years of filming, VOSSE took a hiatus and then came back in full force at the end of 2014 to receive a short contract and filmed for Brazzers. ALEXIA VOSSE's first scene of 2015 was for the new high end, gonzo studio, Airerose Entertainment. She has since posed for Naughty America, Elegant Angel and Tonight's Girlfriend. ALEXIA VOSSE's official pay site with PUBA is set to launch later this year.
Keep up with all of ALEXIA VOSSE's adventures and her blossoming career by following her on Social Media!
DreamLover http://www.dreamlover.com/AlexiaVosse