This time out we turn our TRPWL Spotlight™ onto Alison Rey.
Why did you decide to do porn/how did you get into it?
Watching porn was probably one of my favorite pastimes prior to doing porn. The girls always looked like they were having a blast, especially the youngest girls; they got to experience sex in a way that many girls their age don't. I was intrigued by this and always thought it would be a fun thing to try, but I never intended to actively pursue it.
It all started with the first time I got a professional massage. The masseuse was insanely attractive, and the entire time, all I could think about was, "Why won't he rub down there like in the blue room?" (FuckedHard18.com was my all-time favorite website and my boyfriend and I used to watch it together. This was when we dubbed it "the blue room.") After the massage, I was frustrated and eager to find a business that specialized in happy-ending massages for women. Coming up short, I started thinking about clicking the "Become a Model" button on the FuckedHard18 website, just to get my happy-ending and to be able to say I tried porn once. I eventually composed an email to Jake, but never sent it.
Coincidentally, around the same time, my boyfriend and I were seeking another couple to play with. We met Summer Carter and her boyfriend, and in making her acquaintance, doing porn became a reality. I got to ask her all of my burning questions, ask for advice, and become mentally prepared for what lie ahead. She showed my pictures to a director and he had his PA send them to a few agencies. I soon after signed with Motley Models and a month later, headed out to LA to shoot my first five scenes.
When did you shoot your first scene?
My first scene was on August 14, 2014. It was a step-mom and daughter scene with Cherie DeVille for Lethal Hardcore. I actually got the box cover for this scene, and I was really excited to get a box cover, considering it was my first scene ever. The DVD is called Mommy Loves Young Muff.
What have you done so far?
In the 7 months I've been in the industry, I've only shot 15 scenes. These were for Lethal Hardcore, Team Skeet, Real Girls Play, Reality Kings, ATK Girlfriends, ATK, Karups Hometown Amateurs, Teen Fidelity, Combat Zone, Amateur Allure (2 scenes), Brandon Iron, AMA Video, This Years Model, and New Sensations. These included 9 B/G scenes, 1 G/G, 1 B/G/G and 4 solos.
I have several DVDs out: Mommy Loves Young Muff, Relax, He's My StepDad 8, and Amateur Introductions 18. I have a few copies of Relax, He's My StepDad 8 that I'm autographing and selling, so people can email me to purchase those. I also sign other DVDs so people can email me for details on that as well.
Where are you from?
I was born and raised in Sacramento, CA. I come from a conservative, Catholic household. My parents are still together, I've got siblings in high school, no one in the family's got any drug or alcohol abuse problems; everything about my childhood was pretty normal. I was a straight-A student, I still am, actually, and tried every sport imaginable, as did my siblings.
Do your parents know about your decision to shoot adult films?
Coming from a run-of-the-mill, typical American family background, people wonder how in the heck I ended up in porn. Honestly? I was just hypersexual. And curious. I wanted to explore my sexuality in a safe environment, rather than run around campus sleeping with STD of the week. And now that I'm here, I really, really love it. It's the best thing I've ever done for myself. I'm now more confident, accepting, sociable, and happier than I've ever been. And my parents see it too. My Mom has commented numerous times on the positive changes she's seen in me since I've started my career.
Yes, my parents know that I do porn. GASP! Shocking, right? They surprised me too with their lack of lecturing when I sat them down and told them what I'd been doing the past few months. All they cared about was that I was safe and that I was happy. They had their concerns, but not once did they get upset with me during the conversation. The brimstone-and-fire speech I had been expecting from my uptight, Catholic parents was non-existent. They were fully supportive and accepting of me because it was what I wanted to do. Our relationship has never been closer, and I've never felt this free to be honest with them. It's liberating.
How did you pick your stage name?
Choosing my stage name was pretty easy. I knew I wanted it to be Alison from the get-go. It's my "what I was supposed to be named" name. After choosing Alison, I texted a few people who knew that I was in the process of starting my porn career and asked them to throw out some last names. None of their suggestions flowed very well, except for Rey, so it just stuck.
What is your To Do List?
I'd like to do more G/G scenes and more threesomes. It's been a big fantasy of mine to have a B/B/G threesome in my personal life, and even that hasn't happened yet. So I'm hoping I can at least try it in porn. I may or may not do anal, I'm still anal training and deciding whether I like it or not. Thus far, it has depended on who I'm doing the anal with, so I'm undecided whether I will be doing it in porn in the future.
Who is on your To Do List?
I would say the first person on my To Do list is Ryan Driller. I'm also dying to do Logan Pierce, Aaliyah Love, Brandi Love, and Melissa May. Chad White and Van Wylde were both on my To Do list when I started porn. I got to fuck Van for Reality Kings and I most recently got to fuck Chad for New Sensations.
What is your favorite position?
I'm a big fan of lazy doggy, but I don't even know the name for my all-time favorite position. It's like doggy, but we're both kneeling back on our heels. Apparently, according to Google, it's called a "Kneeling Fox"; however, I prefer to be more upright than leaning forward. It stimulates my G-spot more.
How do you personally feel about boxed wine?
Because I'm new to the industry, I don't get the joke. However, as a student, I drink whatever I can get my hands on at a party. Including boxed wine. #college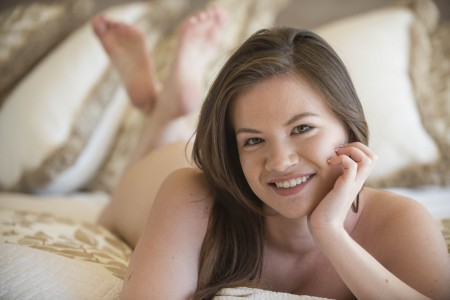 Did you laugh when Marissa Cooper died on The O.C.?
I watched the scene on YouTube per Cindi Spiegler's request. I kept waiting for it to get funny, but I never laughed. Maybe it's just because I never watched the whole series.
What living celebrity would you like to have sex with?
I really really really really really really really want to fuck Ryan Reynolds. Badly.
Where can your fans find you?
Twitter: @alisonreyxxx
FreeOnes: http://www.freeones.com/html/a_links/Alison_Rey/
Amazon Wishlist: http://amzn.com/w/17N9X38BQ941Z
Pro Tip: Buy me a movie (up to 3) to get an amateur solo video for each movie I receive in the mail.
Super Pro Tip: Buy me lingerie or toys and receive a free 10-minute video with me using them.
ATMLA: http://atmla.com/atmla2/tour/performers/38402-pornstar-alison-rey/details.php
Email: alisonreyxxx@gmail.com for customs, panties, signed photos, etc
Fan Mail:
Alison Rey
PO Box 1184
Tempe, AZ 85280