Only 5 months in, Sammi is sure to make an impact..
Why did you decide to do porn/how did you get into it? 
Burning Angel!! I love sex saw that site, got hired, had a blast, got signed to an agency and am stoked for more.
When did you shoot your first scene?

March 2015
What have you done so far?
Burning Angel 2 scenes with Chad Alva and Will Powers and a webcam show with Immoral Productions.
Where are you from?
Colorado, a little town Southwest of Denver. Grew up on 5 acres in the middle of nowhere. Loved snowboarding and was even sponsored for a little. Moved to the big city when I was old enough. I miss the middle of nowhere.
How did you pick your stage name?
My agent picked it cause my original was pretty lame. It was Chloh Regrets for no regrets, but nobody caught on so my agent decided on Sammie Six when I spoke to her the first time.
What is your To Do List?

Boy/Girl, Girl/Girl, Solo, I love toys, Hitatchi and anal beads,  Orgy, and Anal is exclusive to Burning Angel.
Who is on your To Do List?
So many beautiful intresting people I can't wait to work more. I would love a good strap on scene or a fem/Dom scene where I was sub. I wanna Dom a guy for sure… I love bondage too.
What is your favorite position?
I think it's on top cause I always end up getting myself off or missionary with my legs up to my shoulders cause it makes me squirt.
How do you personally feel about boxed wine?
lol yup I'm new… But I asked a few people in the industry what it ment they didn't know…. ??? I don't drink really.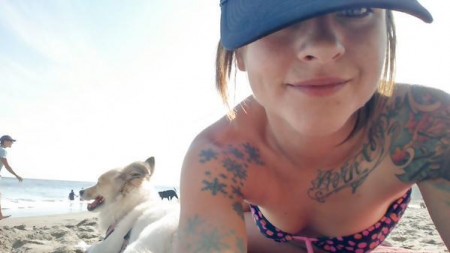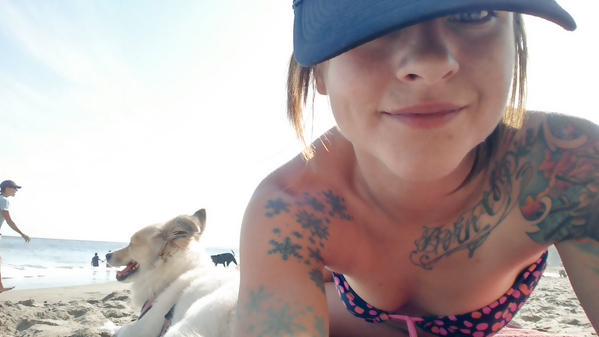 Did you laugh when Marissa Cooper died on The O.C.?
I don't watch t.v.
What living celebrity would you like to have sex with?

I feel like they are all really dirty.
Where can your fans find you?

Instagram
Sammie is represented by VIP Connect.
Thanks Sammie!