If you're a fan of adult entertainment and use Twitter, chances are you are familiar with Ashlee Graham.
This 5′ 2″ redheaded ball of fire grew up in San Diego, California, and made her way into the adult industry via glamour modeling and fetish work, before progressing into more hardcore scenes with production companies such as Brazzers, Zero Tolerance and Elegant Angel.
With some scorching hot scenes on the horizon and the launch of her personal website, it seems the perfect time for a TRPWL interview to get to know Ashlee a bit better.
How did you get started in the business?
I was working in a pet store [in Washingtion D.C.], and was told by a regular to join Model Mayhem. I got naked on the internet and then just kept doing more and more risqué content. It seemed like the job for me because I got to go to school full time and travel the world.
After your first shoot, did you think you'd have a career in the business?
I honestly can't remember. All I remember is being very nervous about what to do and how to do it. In the end, it just came naturally though. I think I was more nervous for my first boy/girl scene. I wasn't sure if it would be harder because it was with a guy. Luckily, I had really good chemistry with the male talent my first handful of scenes.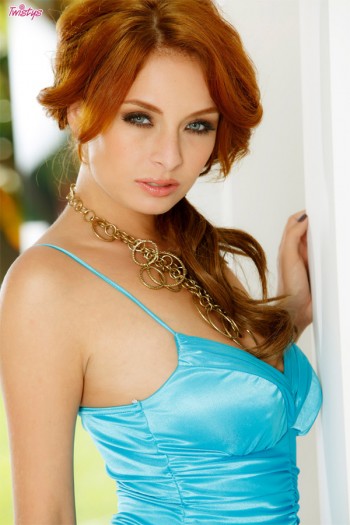 What are your thoughts on the condoms in porn debate?
It's your choice. I prefer none, but if a girl does or doesn't want one then that's her call; no one else can make that decision for her. I personally hate condoms. They make scenes take longer to shoot and tend to start irritating me. If we're tested and responsible adults then why does how we handle ourselves sexually concern anyone but ourselves?
A campaign within the industry is "pay for your porn", which encourages fans to stop visiting tube sites and start buying porn. What are your thoughts on this?  Do you believe the argument that fans who visit tube sites are more likely to purchase their porn?
I think the internet took a toll on all entertainment. What people don't get is the time and energy and money that goes into making these videos. YA, tube sites are great for previews, but if you like the scene go buy it and help us recoup our costs. I don't steal from stores or food places, so people shouldn't steal from entertainment.
What advice do you have for girls and guys who are looking to get into the business?
Don't do anything you don't feel comfortable with. It's on the internet forever and people will find out about your job eventually.
Other than that, be on time and respectful. Work hard and do your best every day. Don't get mixed up in craziness or drama and remember it's a job. As for guys, I'm a chick so I have no idea.
What is the biggest misconception you think people have about performers?
That we're ratchet or gross or party animals. Most of us have real lives outside of the business. I barely sleep around off set and I tend to stay home more than party. I also didn't do this because I had no options; I did it because it was something I wanted to do and liked, as did most performers.
If you weren't a performer, what would be your "dream" job?
Behavioral analyst for the FBI like the people on Criminal Minds. Forensic psychology and studying criminals fascinates me.
Why do you think guys send unsolicited dick pics?
When you find out, tell me. Hey guys, we don't like it though, so knock it off.
What is one fact about you that your fans might be surprised by?
I'm really quiet and shy at first. I'm not a huge crowd person. I was an only child so I prefer staying home with my dog and books and close friends.
You do a lot of custom and fetish work.  What is the oddest request you received from a fan?
I have a guy who is really into pregnancy fetish and I wear a fake belly. Superheroine can be weird, but I love to cosplay so it's a ton of fun. There's really just too many to name. I have a lot of fun shooting them though. They're campy and fun and different.
How can fans request a custom video?
They can email me AshleyGrahamModel@gmail.com or they can go to Customs4U.com
You are launching your own website very soon.  Tell us a little about that.
It actually just went up — clubashleegraham.com. I'm really proud of it and worked really hard on it over the years. It's got a bunch of exclusive content and a live show every week. It's pretty much my newest pet project and most of my time has gone into it, so join!
What other scenes do you have coming out?
I have some for Reality Kings. New ones every week for my site and weekly member cam shows. CherryPimps usually has me on once a month. I know Twistys has some stuff. I don't know what else.
Which performances are you most proud of to date?
Probably my Brazzers scenes.
What would be the one role in porn you'd love to play?
I'd love to do more features and parodies. Things that require more acting.
More performers are getting "mainstream" roles. Would you be interested in doing mainstream work, if so, what type of roles would you like?
I would probably do more. I've done mainstream here and there and some music videos. I really want to be in a horror movie.
How do you see your future in the industry?
I don't really know. I try to live in the moment with whatever happens in my life and take it one day at a time. So, time will tell.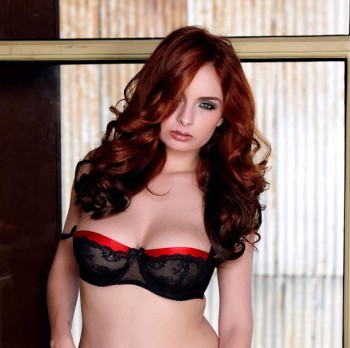 Follow Ashlee on Twitter @TheAshGraham and check out her website clubashleegraham.com
Ashlee Graham at FreeOnes
Interview by Lola Murder