LOS ANGELES (CBSLA.com) — Bail denied on Thursday for a 25-year-old gay porn star who faces a federal charge in the extortion of a wealthy L.A. businessman.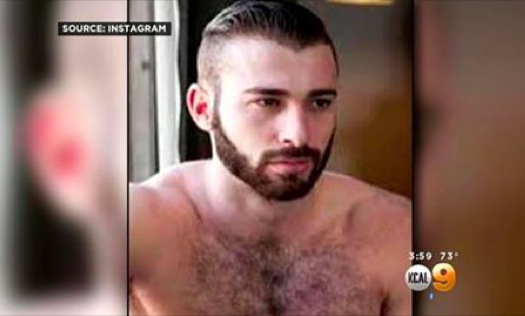 Teofil Brank of Sacramento, who uses the porn name Jarec Wentworth, is accused of blackmailing and extorting the unidentified businessman for more than $500,000, an Audi R8 and a condominium.
The alleged victim was only identified in court documents with the initials D.B.
According to prosecutors, Brank allegedly threatened to expose details of the man's sex life through social media on Feb. 18 if his requests were not provided.
The following day, the victim transferred $500,000 to him.
During an undercover sting, an FBI agent posed as a friend of the victim and met Brank at a Starbucks in El Segundo on March 4.
According to the affidavit, the agent handed over the car title, discussed wiring the additional money and lured him outside under telling Brank the additional money was in the trunk.
Brank was subsequently arrested. A loaded handgun was also found in his car, police said.
He is federally charged with transmitting threatening communications with the intent to extort, according to the U.S. Attorney's Office.
If convicted, Brank faces a sentence of up to two years in prison.