A pervy doctor showed off pictures of his patients' privates and traded Botox treatments for sex, a former employee claims.
AnnMarie Miglorino says Dr. George Shapiro routinely boasted about trading cosmetics for sexual favors from female patients at his lower Manhattan practice, according to the ex-worker's complaint to the federal Equal Employment Opportunity Commission.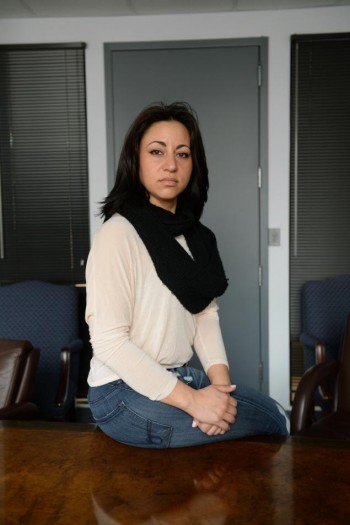 The deviant doc referred to it in the office as, "Botox for b— j–s," Miglorino said in her filings.
Shapiro, 53, added to the lewd environment when he told her he wanted Miglorino, a nutritionist, to look at the naked images of patients to see how they responded to testosterone treatments.
"They were allegedly for his medical journal, but they were in the camera roll on his cell phone," Miglorino, 32, told the Daily News.
She said she told Shapiro she didn't want to look at the pictures because they made her uncomfortable.
"He'd laugh and try to make a joke out of if it," she said.
The pictures weren't even the most explicit ones Shapiro showed Miglorino, says the complaint by her lawyer Daniel Bright.
He also showed her video of women ejaculating "and asked me if I could do that," says the complaint, which is the first step in filing a federal sexual harassment suit.