Please join our friend Kendall Karson in raising funds to help pay for Christy Mack's medical costs and time off from work while she recovers from such a tragic experience.
In addition to being a fellow adult performer, Karson is also a domestic violence survivor.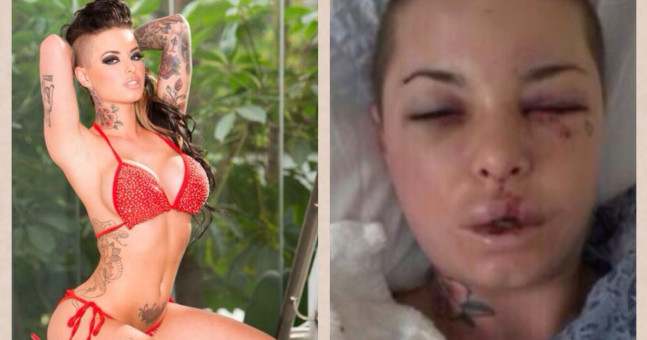 The Christy Mack Medical Expense Fund
Christy Mack, model, porn star and sweetheart, loved by many, was viciously and brutally attacked and beaten (allegedly) by ex-boyfriend "War Machine" aka Jon Koppenhaver on Friday August 8, 2014. It's a miracle she was able to escape with her life. She is currently being hospitalized for 18 broken bones around her eyes, a broken nose in 2 places, several missing and broken teeth, a fractured rib, a ruptured liver, injured leg and swelling. She is currently unable to walk on her own or chew due to the injuries.
You can find Christy's courageous account of the horrific assault here.
"War Machine" is currently on the run and there is a $10,000 reward being offered for any information that leads to his arrest.
According to a report on TMZ, there are currently SEVEN arrest warrants issued for the MMA fighter:

— 2 felony batteries, 1 for strangulation
— 2 felony domestic violence with great bodily injury
— felony coercion with the threat of force
— felony assault with a deadly weapon
— misdemeanor assault with a deadly weapon
If you have any information regarding his whereabouts, please call Crime Stoppers at 720-385-5555
The GiveForward page for Christy Mack's Medical Expense Fund