Erika "Shrek" Icon is one of the worst people in porn. Even worse than James Bartholet. However I would consider accepting a drink from Erika if I didn't think she would ask me to pay for it afterwards.
From telling clients they need to hook to pay her and even driving them to gigs, to blackmailing clients to stay with her over threats of losing their kids, and referring to black people as "coloreds", Shrek takes the cake. And eats lots of it too.
There was the time one of her clients played Superman in a parody from some dickhead director and she called him the Caped Crusader. Then there was the time she thought all black men looked alike. What's even more concerning is that these clients of hers approved these press releases.
Now most people know that New Jersey is called the Garden State. However, according to Shrek, New Jersey is the Garden City. This appeared on at least four different sites, see below.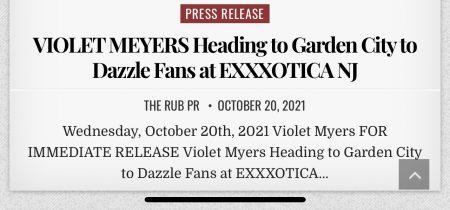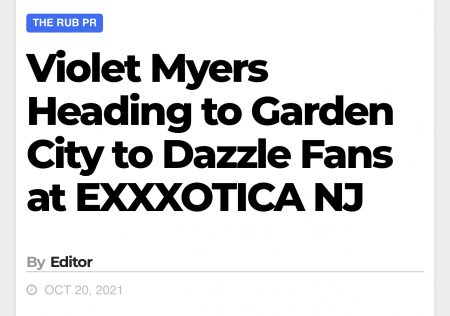 I did some investigating and by investigating I mean used Google. There is a Garden City in New Jersey, but it's more than 70 miles from the convention. Doesn't seem plausible that her client is going 70 miles northeast of the show. And I know some of you reading this don't know what plausible means, it's a synonym for reasonable.
There is an outside chance that the fine people in Garden City, Kansas are flying Violet in to have her christen the new children's hospital.
Now it's PR and hyperbole is one thing. But when you outright lie and say something like your ignoramus client is America's Favorite Redhead when she's not even a redhead, that's also called an untruth.