MIAMI, FL / April 30th, 2015 … The 2nd Annual Camming Con conference, to be held at SLS South Beach in Miami, Florida June 4, 5, 6 and 7th, will host not only some of the biggest names of talent from around the world, but the biggest companies in the industry.  Camming Con is the first and largest worldwide conference for the Live Content industry that successfully delivered a complete 360-degree platform.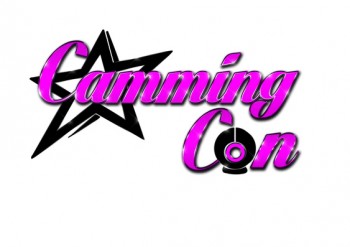 Many companies who sponsored and participate in the inaugural event in 2014 have signed on to return and introduce new products, new ideas, and new goals for the coming show. Companies sponsoring Camming Con 2015 include Model Centro, Chaturbate, Playboy Live, Freewebcams, Naked, Paxum, xmodels, cams.com, and My Sexy Wish List.  New companies who will make their first foray to the expo include My Free Cams, Chat Star, Amateur Community, Action Payout Service, and Play with Me. More sponsors will be announced over the next weeks leading up to opening of the show on June 4th.
"We are incredibly pleased to be working with the biggest names and companies within our industry," said Camming Con co-founder and spokesperson Clinton Cox.  "Once again, with the incredible success of last year's show we were looking forward to giving all of the companies involved a platform and a place to conduct business, share ideas, and make business deals in one of the most beautiful places in the world, Miami Beach. We look forward to bringing together all of the components of this industry in one place at the same time, once again creating one of the best experiences, continue the growth of the industry and get to know people that are in the same business."
The confab will be held at SLS Hotel in Miami's South Beach, located at 1701 Collins Avenue, Miami Beach, FL 33139 from June 4–7, 2015. To register for the hottest event of the year, please visit http://cammingcon.com/.
Camming Con was founded to promote the Live-Cam industry and will be the destination to share ideas, improve, collaborate, and expand on the fastest growing content driven industry: Internet Modeling.  The 2015 Camming Con continues on its new tradition as the first tradeshow of its kind, created to offer a networking platform for content providers, studio partners, models, fans, and overlapping businesses.
Cox expresses the importance of the event for all companies and models involved in the Internet Modeling world.  "We want to let the players in the industry, specifically the cam site operators, know that this is the destination they have always desired to not only attend and do business, but to send their top models to represent their websites.  We have created the program for the models' fans to sponsor their favorite models, and a great environment for everyone involved."
With over 100 models expected to participate, Camming Con is the best vehicle to directly promote to attendees.  The most recognized brands in the Live Cam community will be exhibiting at the Expo.
Industry Day, June 5th, will feature B2B seminars, breakout sessions, and group discussions in addition to the exhibit booths and special promotions.
"While much of the programming will be model-based, the primary goal is to improve, expand, and enhance the Live Cam business – and to ensure that every business goal is met" added Cox. "With this in mind, Camming Con will offer a unique program that includes a well rounded schedule of industry-focused events as well as excursions to Miami's hottest spots."
Camming Con will host some of the Internet's top models.  Representing the largest websites on the web, these are career models with tens of thousands of fans. All are promoting the event via social media.  Camming Con's unique sponsorship program makes it possible for any model to attend this event and meet their fans face to face.
Camming Con is very concerned for model and attendee safety and there will be 24-hour security on-site to ensure all attendees safely experience a very productive conference.
There is no better way to promote your product, site, or service than by being an exhibitor during our Industry Day and having your Top models represent your brand on Fan Day.