From Family Fun to Pantyhose to Her Take on 'Basic Instinct'
VENICE, CA – Ashley Sinclair has been working as hard as ever and this week there are three new updates on www.ClubSinful.com to show for it.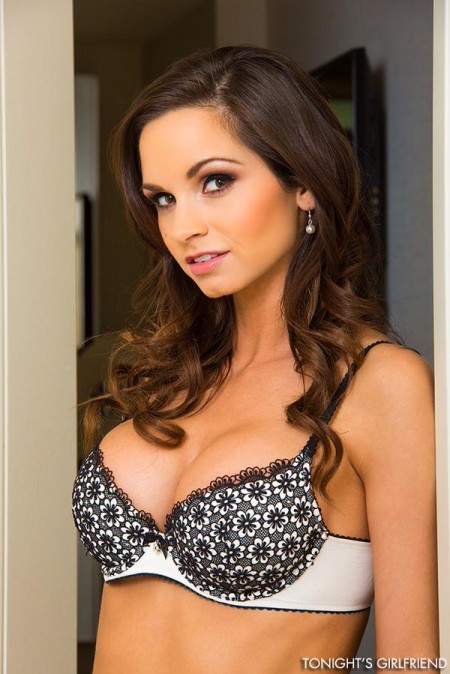 "There are so many fantasies that people bring to me every week, I will never run out of material," Ashley says. "There are a lot of really creative people out there and I am thrilled to bring their ideas to life."
• Sister-in-Law Fun! Your wife's sister was always a little show-off and with her husband away she's feeling frisky. She's tried to be respectful, but after she catches you checking out her ass while she washed the dishes, you get more than you could have wished for!
• Mistress Ashley in Pantyhose A lot of guys need a dominant woman in their life and Ashley is more than ready to fulfill that role. Prepare to do as your told!
• "Basic Instinct" Masturbation Everyone knows the famous Sharon Stone scene in the movie, but what if would have gone further (like we all fantasized)? No need to wonder – Ashley is happy to fill in on this fantasy.
Also, last week Ashley uploaded a video titled "Ashley Outdoor Dildo" to www.AshleyAndFriends.com. That piece of finally-legal hotness was shot on her 18th birthday in an alley in Florida with a tripod – fans won't want to miss that!
Ashley was recently named Sexiest Adult Starlet at the Alt Awards and Crossover Performer of the Year at the 2015 Cammy Awards.
Fans looking for the latest and greatest of Ashley's fetish work can go to http://www.ashleyandfriends.com. Contact her directly at AshleySinclair69@yahoo.com to discuss your custom fantasy video.
Ashley has been posting some amazing movies for her super-popular Soccer Mom series. Check out all the amazing episodes and much, much more at http://clubsinful.com.
Ashley's new company is @MySecretPayment and the website for that is www.MySecretPayment.com.
Fans can now text Ashley – including pics and text messages – via Dream Lover. Go to http://www.dreamlover.com/ashleysinclair to connect with her. Ashley produces custom fetish content where the fan is the director. Contact ashleysinclair69@yahoo.com for information. Check out her websites, www.ashleyandfriends.com and http://clubsinful.com.
For everything Ashley go to http://risingstarpr.com/clients/ashley-sinclair/. For up-to-the-second updates, follow Ashley on Twitter (@AshleySinclair0).