LOS ANGELES (May 13, 2014) – Chauntelle Tibbals, Ph.D., is the featured guest on the most recent episode of Innovation Crush, PodcastOne's highly rated show available online and through iTunes. In the episode, the sociologist and author talks with show hosts Chris Denson and Robert Dones Jr. about her extensive research on sexual taboos and the adult entertainment industry.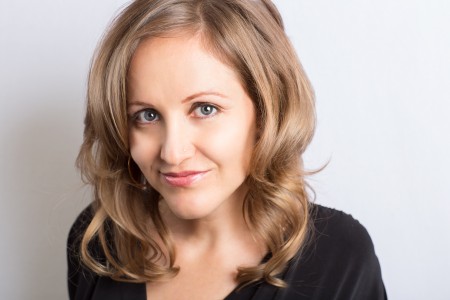 "I had such a great time on Innovation Crush," says Dr. Chauntelle. "We covered so many issues currently impacting both porn and wider society, from increased government regulation to online piracy. We really got into the 'where' and 'how' porn impacts our culture, and vice versa. And as in-depth as the conversation got, we also got in some good jokes too – it was a really fun, funny, and rigorous talk."
"As human beings, we are hard-wired for preservation and re-creation, constantly stimulated by sexual imagery," the show description reads. "Given our 'sex cells,' it's no wonder that fans of the adult industry consume by the millions, allowing porn to set many precedents in everything from marketing to technology to law. At the same time, not only is the topic of sex a cultural taboo, the industry itself faces a ton of challenges."
Innovation Crush continues, "Dr. Chauntelle Tibbals' socio-psychological expertise on sexual behavior and the adult industry is highly sought-after both by educational institutions and the porn industry itself. On IC, the doctor and author breaks down our quiet cultural obsession, addressing equality in the business, missed perceptions, epic fandemonium, psychology of performers, and more."
To listen to the podcast, click here or here.
Dr. Chauntelle adds, "It takes a lot to think both within and outside the conventional research box; in order to get a 'real' picture of the adult entertainment industry which also makes sense to the wider world, it's exactly what I've had to do. Chris and Robert were interested in learning more about what actually goes on in the industry, as well as the innovation it takes to explore it sociologically. It was a real honor to be recognized as a research innovator, pushing the boundaries of cultural knowledge."
Show co-host Chris Denson says, "At Innovation Crush, we love having guests on who challenge the status quo and provide insightful views on topics not usually covered by the mainstream. Dr. Chauntelle is truly innovative – her approach to researching and exploring a controversial industry in a thoughtful, academic manner is exactly why we invited her on our show. She certainly delivered with wit and knowledge, and she was a fantastic guest!"
Chauntelle Tibbals, Ph.D. is committed to evaluating and understanding the place of gender, sexuality, sex work, and other marginalized factions in society. While her field of sociology should be an unbiased study of the development, structure, and functioning of the social world, Dr. Chauntelle continually notices prejudices popping up when dealing with social relations of a taboo and/or fluid nature.
As a result, Dr. Chauntelle has dedicated her career to shedding light on the inner workings of industries, services, and groups operating in the shadows of society. Through her research, written works, and media appearances, she hopes to help the general public better understand and relate to those persons previously shunned, whether they be prostitutes, porn stars, members of LGBTQ communities, or anyone with unconventional habits or desires.
For more information, visit her official website, http://ChauntelleTibbals.com, or follow her on Twitter at http://Twitter.com/DrChauntelle, and on Facebook at http://facebook.com/DrChauntelle.