Babsi told police she filmed at the church "to be deliberately provocative."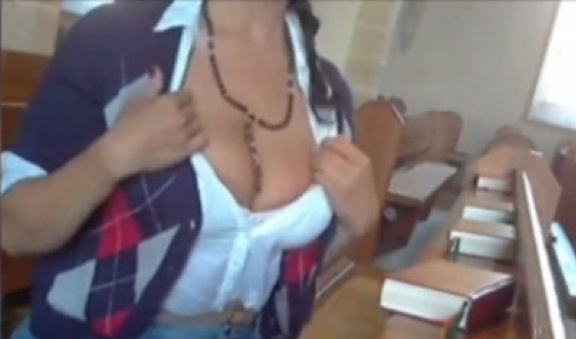 A court date has been set for a young woman who made two porn films in a church located in a village in Upper Austria.
The 29-year-old woman, who goes by the nom de porn Babsi, will appear before Linz's Regional Court on December 11th.
She is being charged with disturbing religious worship and denigrating religious teachings, according to a report in the Neue Volksblatt.
The parish filed a complaint in June after local youths alerted the priest to the fact that two porn films available to download on the internet appeared to have been shot in the church.
Police later tracked down Babsi after a witness recognized her by her breasts. Babsi confessed to making the films, and said she didn't have any help.
The woman, who moved to Austria from Poland with her family when she was young, could face up to six months in prison, or a large fine, if found guilty.