It wasn't quite the Naked News, but Czech TV Ceska Televize gave it a good crack when its news anchor played second fiddle to a penis on screen.
Just seconds into reading the news bulletin on the Czech Republic's major public broadcaster the penis flashed up on a screen on a bank of televisions behind where anchor Daniel Takac was sitting.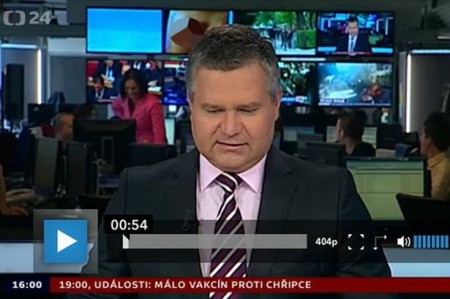 The unfortunate position meant the genitalia hovered near Takac's right ear for a few seconds.
Thankfully the screen then switched to a somewhat cleaner thermal anatomy image.
Unaware of his unique background Takac continued with the bulletin as journalists can be seen laughing in the background.