A woman claims that a Disney Channel comedian repeatedly spanked her in front of her two children and a live studio audience, a new lawsuit claims.
According to the complaint, warm-up act Ron Pearson invited Kellie Rodriguez, the plaintiff, to join him and two other audience members on stage during a December 2011 taping of "Good Luck Charlie." The contestants were asked to do their best "silly dance" to the Village People classic "YMCA." But when Rodriguez — accompanied by her two children, sister-in-law, and her sister-in-law's three daughters — began her "silly dance," Pearson proceeded to spank her on stage, TMZ reports.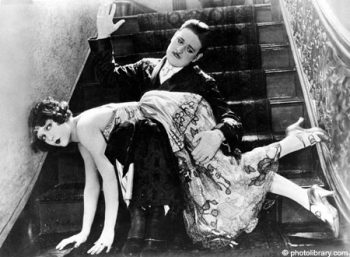 "This unwarranted and unconsented spanking was relentless, and did not cease until Plaintiff physically turned around to stop it," the suit, filed in Los Angeles Superior Court, says.
At the end, Pearson requested a kiss on the cheek, and when Rodriguez obliged, the comedian pulled a fast one on her and turned in for a kiss on the lips, according to the lawsuit.
Rodriguez also says that she witnessed Pearson "looking up and down Plaintiff's body in a lewd manner" by the restroom prior to the public incident.
Rodriguez seeks punitive damages for "sexual assault, battery, negligence, negligent hiring, negligent retention of unfit employees, negligent supervision, negligent training, negligent infliction of emotional distress, and intentional infliction of emotional distress," Courthouse News reports.
Pearson is also known for his appearances on "That 70's Show," "The Drew Carrey Show," and "Malcolm In The Middle."
From Huffington Post