Set of Three 'Edging' Videos Will Be Complete This Weekend on ClubSinful
VENICE, CA – Ashley Sinclair is the subject of a July showcase on Explicit List that gives a review of her career and features a lot excellent photos showcasing many of her talents.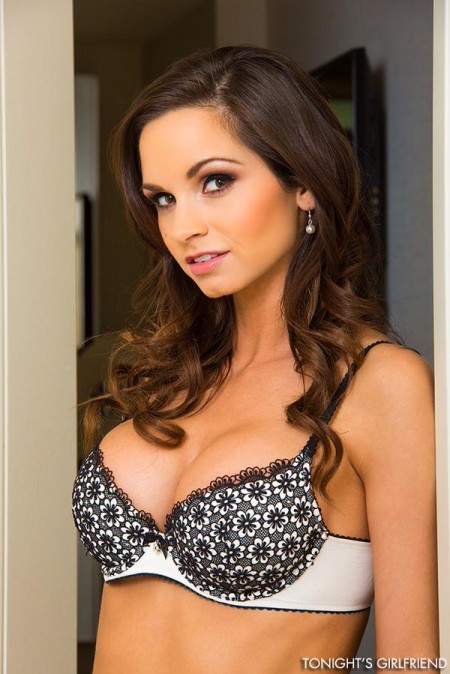 The feature goes back to the Mississippi-born babe's beginnings as a glamour and bikini model who eased into fetish photos, did some hardcore and became an internet sensation and the most sought-after woman in America for private Skype chats and custom videos.
"It's been a really interesting career already," Ashley said. "I didn't really have anyone's tracks to follow, so I've had to feel it out on my own. It's an amazing time to be in the industry with all the new technology and certainly what I'm doing will be much more common in the coming years. To have Explicit List do their July showcase on me was very flattering."
This weekend Ashley fans will love this POV-shot collection where Ashley shows how she can take a cock to the edge and then pull back to extend the pleasure and to make a man absolutely crazy before he cums. Ashley's series of edging videos features blowjobs, handjobs and cumming.
Ashley was recently named Sexiest Adult Starlet at the Alt Awards and Crossover Performer of the Year at the 2015 Cammy Awards.
Check out the Explicit List profile at http://explicitlist.com/2015/07/july2015-starlet-showcase-ashley-sinclair/.
Watch her new edging videos and much more at http://clubsinful.com.
Connect with Ashley through www.periscope.tv, look for @PeriscopeAshley.
Fans looking for the latest and greatest of Ashley's fetish work can go to www.AshleyAndFriends.com. Also enjoy her www.ClubSinful.com. Contact her directly at AshleySinclair69@yahoo.com to discuss your custom fantasy video.
Ashley has been posting some amazing movies for her super-popular Soccer Mom series. Check out all the amazing episodes and much, much more at http://clubsinful.com.
Ashley's new company is @MySecretPayment and the website for that is www.MySecretPayment.com.
Fans can now text Ashley – including pics and text messages – via Dream Lover. Go to http://www.dreamlover.com/ashleysinclair to connect with her. Ashley produces custom fetish content where the fan is the director. Contact ashleysinclair69@yahoo.com for information. Check out her websites, www.ashleyandfriends.com and http://clubsinful.com.
For everything Ashley go to http://risingstarpr.com/clients/ashley-sinclair/. For up-to-the-second updates, follow Ashley on Twitter (@AshleySinclair0).