ANCHORAGE, Alaska (AP) – A federal judge on Sunday struck down Alaska's first-in-the-nation ban on gay marriages, the latest court decision in a busy week for the issue.
It wasn't immediately clear when marriage licenses would be issued to same-sex couples in Alaska, however the state does have a three-day waiting period between applications and marriage ceremonies.
The late Sunday afternoon announcement caught many people off guard. No rallies were immediately planned.
"This is just an amazing day for Alaska. We're just so fortunate that so many have fought for equality for so long – I mean, decades," said Susan Tow, who along with her wife, Chris Laborde, were among couples who sought to overturn Alaska's ban.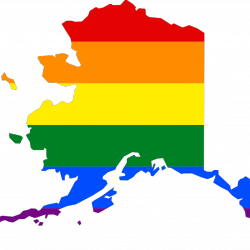 Tow and Laborde, who married in Maryland last year, planned to meet with other plaintiffs, some by phone, later Sunday to celebrate.
Earlier in the week, the U.S. Supreme Court declined to hear appeals from several states that were seeking to retain their bans on same-sex marriage.
The move on Oct. 6 means that gay marriage is now effectively legal in about 30 states. But much of last week was marked by confusion as lower courts and states worked through when weddings can begin.
On Tuesday, a federal appeals court in the West overturned marriage bans in Nevada and Idaho. On Thursday, West Virginia officials began issuing gay marriage licenses, and Kansas' most populous county issued a marriage license Friday to a gay couple, believed to be the first such license in the state.
Sunday's ruling in Alaska came in a lawsuit brought by five gay couples who had asked the state to overturn a constitutional amendment approved by voters in 1998. The amendment defined marriage as being between one man and one woman.
The lawsuit filed in May sought to bar enforcement of Alaska's constitutional ban on same-sex marriage. It also called for barring enforcement of any state laws that refuse to recognize gay marriages legally performed in other states or countries or that prevent unmarried gay couples from marrying.
Keep reading…