A couple of days ago we reported an issue involving adult star Christy Mack and Fleshlight.. This is Fleshlight's response — an apology to Christy Mack.
It has come to my attention that a discrepancy with Christy Mack's recent contract has occurred. The contract had been re-written to include a clause that held back fees for the individual girls product development.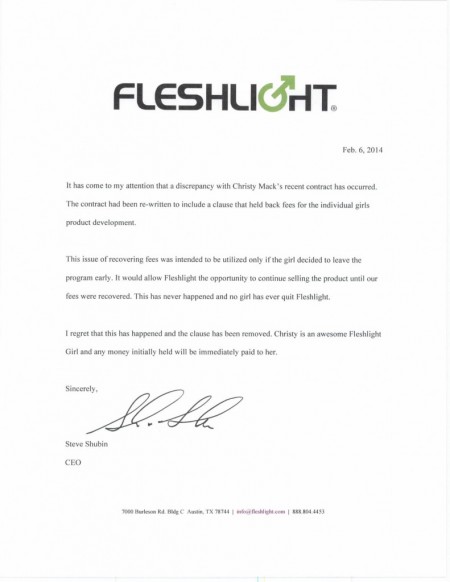 This issue of recovering fees was intended to be utilized only if the girl decided to leave the program early. It would allow Fleshlight the opportunity to continue selling the product until our fees were recovered. This has never happened and no girl has ever quit Fleshlight.
I regret that this has happened and the clause has been removed. Christy is an awesome Fleshlight Girl and any money initially held will be immediately paid to her.
Sincerely,
Steve Shubin