VENICE, CA – Fans are reaching out to Ashley Sinclair and is making it really easy to get in touch through her private Skype shows.
She has taken camming to the next level by scheduling private Skype chat sessions with fans that let them get just about anything they could possibly want through the carefully-tailored hookups. All they have to do is email her (AshleySinclair69@yahoo.com).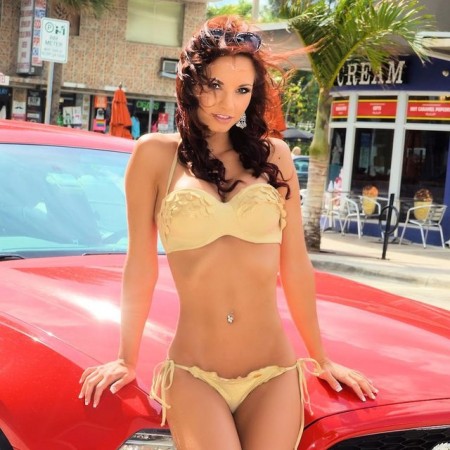 "I prefer fans email me for appointments and requests," Ashley said. "I receive communication from so many different social media and other outlets, emailing me ensures I have a hard copy that I can find easily when it's time to take care of their appointment or request. I love fanmail too!"
Ashley does a lot of these Skype – possibly the most of any performer in the country – and no one knows how to meet the desires of a man (or woman!) through that format better than Ashley.
She is also working with the new messaging app Cyber Dust, offering free pics right to your phone just for following her. Add her @CyberDustApp and get the app through the app store or by visiting https://www.cyberdust.com/invitation. Soon she'll have a Cyber Dust group to get fans BTS content, exclusive nudes and more.
She has also been very active on Periscope, and her use was documented in the recent AskMen.com article titled "Porn Stars On Social Media." Read the feature at www.askmen.com/sex/sex_education/porn-stars-on-social-media.html.
With summer winding down it's time for fans looking for a custom video shot outdoors or in the pool to place their orders. Email her at ashleysinclair69@yahoo.com.
For more information and to help fund an Ashley/Kota Sky scene go to www.dakotaandashley.com.
Ashley's new company is @MySecretPayment and the website for that is www.MySecretPayment.com.
Fans can now text Ashley – including pics and text messages – via Dream Lover. Go to http://www.dreamlover.com/ashleysinclair to connect with her. Connect with Ashley through www.periscope.tv, look for @PeriscopeAshley.
Ashley produces custom fetish content where the fan is the director. Contact ashleysinclair69@yahoo.com for information. Check out her websites, www.ashleyandfriends.com and http://clubsinful.com.
For everything Ashley go to http://risingstarpr.com/clients/ashley-sinclair/. For up-to-the-second updates, follow Ashley on Twitter (@AshleySinclair0).