Gregg Dodson, one of the owners of AdultVerifiedVideoChat, has hired noted adult industry attorney Karen Tynan to sue Mike South.
As most of you already know, South, a gossip blogger, has been posting lies about Mr. Dodson for a while now. He was previously served a cease and desist by Mr. Dodson, and South changed an offending post. Apparently Mike South didn't learn his lesson and posted yet another obvious lie about Mr. Dodson, only this time he included Mr. Dodson's company. South's post was a blatant attempt to impact Mr. Dodson's business.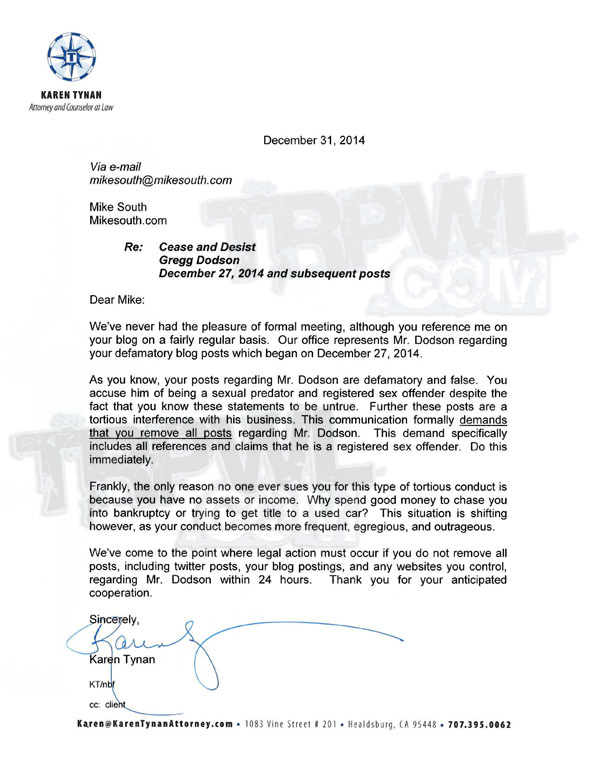 I asked Gregg why he thought Mike South continues to harass him.
"I believe that he has had a personal vendetta against me since I was asked to replace him as the GM of the strip club he was managing in Ohio.
"People would call the club asking to speak with the owner Mike South, and I politely and professionally explained to them that Mr. South was NOT the owner and was no longer employed by the company. I am sure this humiliated him.
"Mr. South knows exactly what I look like and yet even after proving that I am NOT the man in the picture he has posted on his site he has still not corrected his posting. This shows 100% malice on his part".