ZIONSVILLE — Subway pitchman Jared Fogle was driven away from his Zionsville home by a man in a black Lexus Tuesday afternoon in the midst of an hours-long police investigation conducted by federal and state officials.
Investigators from the FBI, Indiana State Police and Postal Service arrived at Fogle's large, brick home in 4500 block of Woods Edge Drive early Tuesday and parked an evidence truck in the driveway.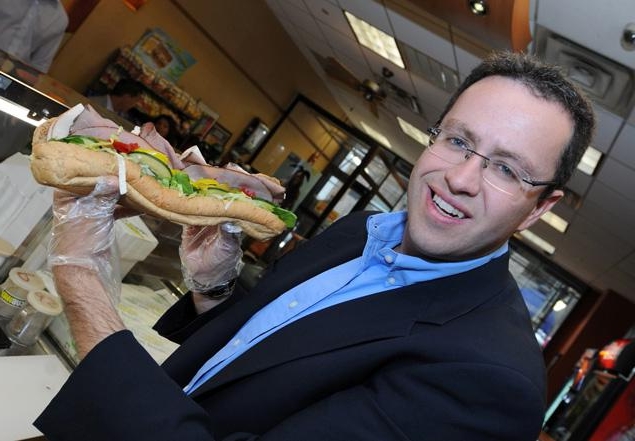 In the early hours of the probe, Fogle was seen leaving the truck, and investigators carried elections and other items out of Fogle's home.
It could not be immediately confirmed why police were at the residence, but the raid comes just two months after 34-year-old Russell Taylor, the executive director of The Jared Foundation, was arrested in Indianapolis on federal child pornography charges.