May 8, 2014 – In honor of National Masturbation Month, leading adult toy manufacturer Topco Sales want to take consumers to the next level with their luxurious new UltraZone collection. Each pleasure product is crafted for performance and elegantly designed for discretion. Topco Sales reintroduces the privilege of spending time alone with their new UltraZone collection. For more information, please visit http://www.topcosales.us/.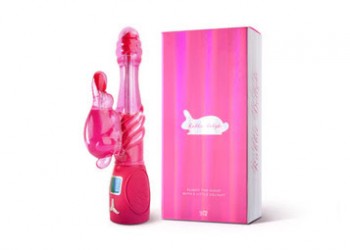 "Our UltraZone collection is a perfect marriage of art and function," said Topco Sales Brand Manager Gerardo Ramos. "The pleasure products were designed to handle practical use, but gorgeously crafted to meet the aesthetic needs of even the most discerning palate."
The UltraZone line is a beautiful collection of high-end pleasure products where the best design elements, components, and materials have come together to create a truly exceptional experience. The intimate items are offered in a nonporous silicone material that is phthalate-free and waterproof and intended to deliver maximum pleasure. Customers are invited to enter the UltraZone and indulge every fantasy. To view the catalog of UltraZone products, please visit http://www.topcosales.us/lines/ultrazone.
According to the Huffington Post, National Masturbation Month is a celebration of sexual positivity and self-love. Topco Sales encourages everyone to take part in this healthy form of self-satisfaction and discover the benefits of indulging oneself through masturbation. To read the full article, please visit http://www.huffingtonpost.com/richard-zombeck/get-to-know-yourself-its-_b_3290255.html.
With over 40 years of innovation, quality, and a steadfast dedication to the use of body safe materials, Topco Sales has earned a place amongst industry leaders today, and for many years to come. For additional information, please visit http://www.topcosales.us/entry.aspx.