Hot Birthday Threesome Coming in June: Who Will Be the Other Lucky Girl?
VENICE, CA – While Kissa Sins is now living the tropical girl lifestyle in Hawaii, there is still plenty of great work coming our way featuring the usually-blonde superstar. One of her most-anticipated so far is now available: a going-away gangbang with Kissa and boyfriend Johnny Sins smack in the center.
Starring the Sins and Karmen Karma, Katrina Jade, AJ Applegate and Maddy O'Reilly, part 1 is now available exclusively on www.JohnnyAndKissa.com.
"Watching the footage really makes me miss all the girls and I wish they were here to share Johnny's cock with me again," Kissa said. "People really love it so far, but no one loves it more than me! I'm so happy we have it documented and will be able to re-live it over and over again."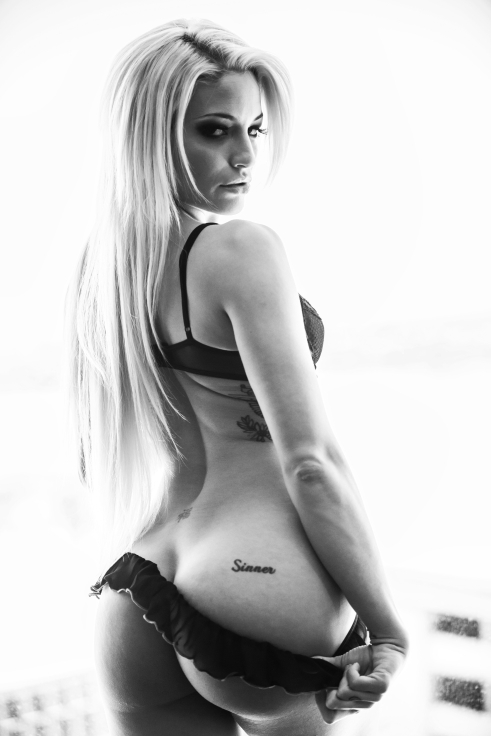 Part 2 will be out on www.JohnnyAndKissa.com this weekend.
Kissa's birthday is coming up in June and she's been promised something special.
"Johnny asked me what I wanted and I told him pussy!" she said. "I want a threesome for my birthday so he's planning it. I wonder who it will be with! On our trip back to Vegas in June to shoot for Brazzers we'll have a little birthday threeway and you know we'll be shooting and sharing it."
Kissa says she has lots of footage for www.SinsTV.com but that "the next episode isn't coming out until the 'intro to SinsTV' gets 25k views." They're at about 18,000 now, so check out the intro and let's move ahead with the hot content!
Check out all of Kissa's scenes for Brazzers at http://www.brazzers.com/profile/view/id/2405/kissa-sins/. There is also plenty of hot content on http://johnnyandkissa.com/.
Check out the official Kissa and Johnny Sexual Bucket List and much more at http://sinningatlife.com. Kissa also has hoodies, fitness tanks and hats on www.sinsmerch.com.
She's on Tumblr (www.tumblr.com/kissasins), Instagram (@coyotelovesyou), Google+ (+kissasinslovesyou), Snapchat (kissasins) and more. For up-to-the-second updates, follow her on Twitter (@kissasins).
For everything Kissa go to http://risingstarpr.com/news/?page_id=7420.