Kill AB 1576
In an editorial published Friday, Los Angeles' Daily News examined a "long list of topics that California lawmakers are working with in the final month of the legislative season", including "guns, war planes and sex scenes", and offered its recommendations to state lawmakers in Sacramento.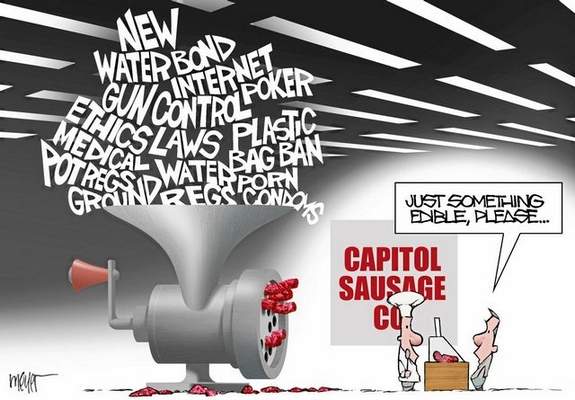 It's decision time on major California legislation
These are serious bills … and they deserve thumbs up and thumbs down based on their impact on the economy of the state and the lives of its residents….

• Condoms in adult films: It's up to the Senate to kill AB 1576, by Assemblyman Isadore Hall, which would extend Los Angeles County's condoms-in-porn-shoots requirement [Measure B] to all of California. Such a law would do for the state what it has done for the county, driving away legal production and jobs, without proven public-health benefits.
AB 1576 was placed in the "suspense file" on August 4th. For the reasons stated above, and many more (such as those listed here and here), TRPWL agrees: it's time to Kill AB 1576.