Classic Pleasure Productions' Title Spotlighted on Premium Channel Documentary
Pleasure Productions is proud to have its classic erotic feature Looker featured on Paul Fishbein's Showtime documentary X-Rated: The Greatest Adult Films of All-Time. The 1999 AVN Award winner of Best Film, Best Actress (Shanna McCullough), Best Director (Nic Cramer), and Best Cinematography (Jack Remy), Looker is a sexy story that thrilled fans and made an impression in the world of adult entertainment.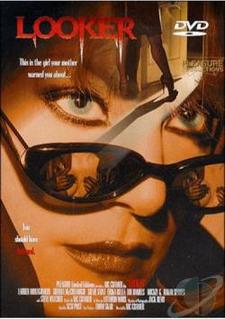 "Pleasure Productions has a long, rich legacy of innovation and history in the adult industry, and it is such an honor that Looker, one of our bestselling classics of yore, has made it onto the premium channel documentary by Paul Fishbein," stated Adam H., VP for Pleasure Productions.
The official trailer for X-Rated: The Greatest Adult Films of All-Time on Showtime can be viewed HERE.
Premiered on Showtime this past February, X-Rated, written by AVN founder Paul Fishbein, is an examination of adult films from the 1970s to the 2010s and their impact on the adult industry, and the world. Featuring interviews from porn legends Nina Hartley, Jenna Jameson, Ron Jeremy, Bonnie Rotten, Jessie Jane, James Deen, Stoya, Riley Reid, and more, X-Rated is the oral histoy of the stars and films that defined adult entertainment, and beyond.
Pleasure Productions is the leader in quality adult features for over 30 years, acquiring multiple lines for various companies and compiling a library of thousands of active titles. Pleasure Productions remains one of the largest catalogs for classic erotica.