Sinn Fein MLA Rosie McCorley asked him about "which sex worker groups you have spoken to" regarding his bill, which could criminalise men who buy sex.
The DUP peer responded that he had "appeared on television" with sex worker Laura Lee and had met sex trade and human trafficking survivors.
Dan Boucher, of Christian Action Research and Education, which helped draft the bill, said they had also had many responses through two consultations.
Lord Morrow yesterday proposed adding a programme designed by Women's Aid to the bill which would help women exit prostitution.
l TV personality Ross Kemp was at the Clandeboye Lodge Hotel in Bangor last night to help launch Flourish NI – a new organisation dedicated to empower survivors of human trafficking.
"There are more slaves in the world today than any other time in history," he said.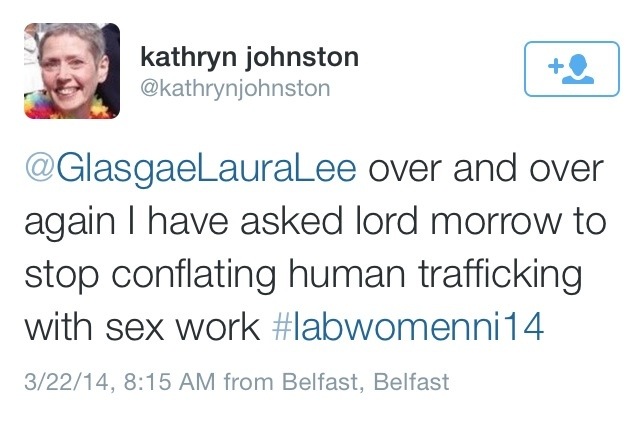 source >