This interview was done by Jaimy Profit, a Jewish Ginger with an unhealthy obsession with Christian Slater and possibly the last living Mets fan. While TRPWL views gingers the same way one Eric Cartmen does, Occasionally we let a ginger feel important and allow them the oppurtuniy to interview a crush..Below is one of those opportunities. This is all part of our "Save a Ginger" Program. A non profit company tasked with saving one deserving ginger from the ginger holocaust..
To what do you attribute your longevity in the industry to?
I attribute my longevity to the fact that I possess no other viable skill. Also, the standards for a pornographer are not as high as those for say, a food taster for a dictator or a falcon trainer. Also, I after 24 years, I may be ok at it.

What is a typical Mike Quasar set like? Any funny anecdotes you'd like to share?
The typical Mike Quasar set is one in which the primary motivation of the director is to be done in time for his reservation at Katsuya. Aside from that, I try to have fun and provide an environment for the talent where they don't feel bad that I'm not paying their rate.
You're known for creating some of the finest lesbian erotica out there.  Can you talk a little about what your creative process is for girl/girl scenes?
Girl/girl is both my passion and my curse. When the chemistry is there, I just have to make sure I don't miss anything. When there's no chemistry, nothing short of a taser will make a difference. I've shot a lot of horrible girl/girl encounters. Hopefully the great ones make up for it.
Can you talk a little about the differences (if there are any) of the new girls entering the industry now as opposed to 15-20 years ago?
There was no internet 20 years ago and porn was a lot less pervasive and acceptable. The girls coming into the industry now were essentially raised on porn, which actually makes me sad for two reasons; I still think porn is something that should only be viewed by adults, and the girls starting 20 years ago were true rebels, outlaws almost. Nowadays, when Bambi from trailer #6 gets on youporn, her family throws a party.
Do you think Twitter has hurt or helped the business?
Both. It has brought it to an unlimited audience and there is no greater method of promoting your work right now, but it has also made it as mundane as the latest cat video.
Who is the most underrated talent (male and female) in the business right now?
There are so many girls working in porn right now, I'm not sure how to even classify who is underrated. Some of them haven't been rated at all yet. I have a list of girls who are overrated though, although it's probably best that I don't share it here. Underrated guys are every guy who isn't James Deen, Erik Everhard or Manuel Ferrara.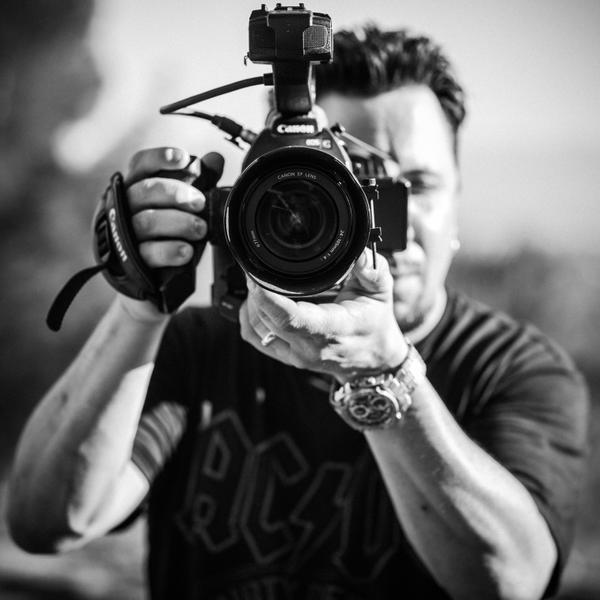 What is your favorite and least favorite parts of the business?
My favorite part is that I'm still here and still able to have a job where I get paid pretty well and am mostly my own boss. My least favorite part is seeing everything I do end up online for free. Also the fact that I've been in a monogamous relationship for most of my adult life and Vanessa Veracruz and Mercedes Carrera exist.
Do you have one movie you're most proud of directing?
Well, many years ago I shot a movie called Soap Opera Sluts. Through crazy circumstances I bet the actor Scott Baio that I could write a movie about Leprosy, so the movie was a parody of a soap opera where the main character dies of leprosy and everyone fights over his estate. It starred a very young Jonathan Morgan as the leper. Aside from that, all of the movies I shot when I still had big budgets before porn was free.
Are there any new projects you're working on that you can talk about?
I'm going to be working very closely with Kendra Lust over the coming months which is something no one could be unhappy about.
If you weren't in the industry, what would you be doing?
I like to think that I'd still be in the music business, which I sort of let slip away about 15 years ago. Other than that, I assume I would be back in Canada living in my sister's basement or possibly the CEO of a thriving methamphetamine franchise.
If you could have dinner with only three people, living or dead, who would they be?
Neil peart. Alex Lifeson and Geddy Lee.
Do you think Christian Slater is one of the finest actors of our time?
Sure why not.
Editors note: I received an email from Mike saying he was coerced into agreeing with the Slater question. He said he wanted to say Don Johnson but felt like his life may be in danger if he did. I asked why he felt his life was in danger? His answer, "you cant trust a Jewish ginger who likes the Mets"
What is your most prized possession?
My hair
Your Twitter bio says you have no idea where the AVN Hall of Fame is.  If you did find it, and found your plaque, what would it say?
Mike Quasar – reluctant pornographer
Follow Mike Quasar in Twitter
If you'd like to send a death threat to Jaime's click this link