Getting caught watching an adult film by your parents might have to be one of the most embarrassing moments in a person's life. But imagine having to tell your parents you are the one being watched — that you make a living as an adult film star.
Five performers did just that. And told Vox how it went:
Jessica Drake, 39
Her body of work: With over 316 performance credits to her name, Drake has been one of the adult film industry's most well-known performers since making her debut in 1999. In 2010 she was inducted into the Adult Video Network Awards Hall of Fame. She also was once married to adult film star Evan Stone, and after divorcing him in 2004, later became involved with Brad Armstrong, another adult film star and director.
Breaking the news: "I wasn't close to my mother at all, and she took it upon herself to tell my father in the worst way imaginable: she sent him pictures of me having sex," Drake tells Vox. "I didn't realize this until much after the fact. When I managed to talk to him about it, he didn't want to discuss the particulars of my job for obvious reasons (and neither did I), but he told me as long as I was happy and being safe, he loved me and supported me."
Stoya, 27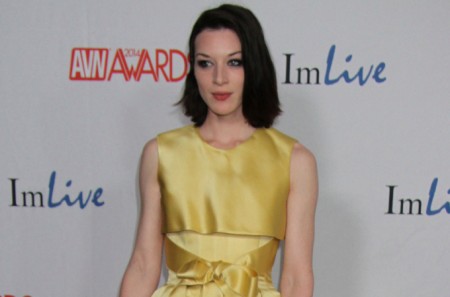 Her body of work: The Village Voice called her "the prettiest girl in New York," but she may also be one of the smartest women in the industry. Stoya has written for Esquire and Vice and, through home-school, received her high school degree before age 17.
Breaking the News: Stoya didn't just have to tell her grandmother that she was starring in adult films, she also had to tell Grandma that she was using her name as her stage name.
How did grandma react? With good humor, telling her granddaughter, "I hope that no one at the nursing home gets us confused and tries to put my feet behind my head, because I don't bend that way anymore."