A couple have been arrested for running a high-end international prostitution ring from their home, raking in more than a million dollars in the last two years, according to police.
Vincent, 44, and Melissa Lombardo, 43, from Long Island, New York, allegedly charged upwards of $3,000-per-day for women who traveled as far away as Dubai and South Africa for trysts with clients from the U.S., UK and Russia.
According to a Brooklyn federal court complaint, the Lombardos ran a stable of hookers from aphroditecompanions.com, taking 40 per cent cut from the women so they could advertise their services on the prostitution web site.
The girls were required to give the money to the couple by noon the day after they met with the client.
The New York Post cited one example when Melissa Lombardo recruited women from New York to fly to Miami for 'a party in Miami for a group of politicians, lawyers and many other important businessmen [who] are looking for companions', the complaint stated.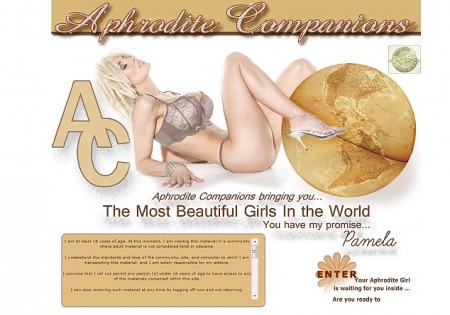 In another instance girls were sent to South Dakota with a Russian businessman for a motorcycle festival, and to Dubai to work 5-star hotels.
During the investigation, federal agents discovered the couple would get the girls to send full face and body photos before being hired and required them to provide oral sex without using a condom.
'We don't need trash girls or drug girls or girls that aren't the GFE (Girlfriend Experience),' noted one email from a Lombardo email account obtained by investigators. 'It is our way or they don't work with us.'
Another email said: 'TWO LADIES FOR MULTI DAY TRIPS WITH CLIENTS. ONE TRIP REQUIRES A PASSPORT.'
The trip requiring a passport was with a London businessman seeking a companion for a week-long trip to South Africa at a rate of $3,000 a day.