According to some New York cop's definition, a lot of people are wearing 'prostitution' gear.
NEW YORK, Nov. 10 (UPI) — A New York City judge dropped a prostitution case against a young woman, saying she was clearly not wearing the outfit of a prostitute. Felicia McGinnis, 26, was arrested in the early hours of Jan. 9 after police saw her talking to passersby on a sidewalk in Manhattan's Midtown area, and charged with loitering for the purpose of prostitution, the New York Post reported.
Police noted that McGinnis was wearing a "black pea coat, skinny jeans and platform shoes."
In an Oct. 15 ruling, Judge Felicia Mennin wrote that McGinnis' outfit did not warrant a prostitution charge and tossed the case out.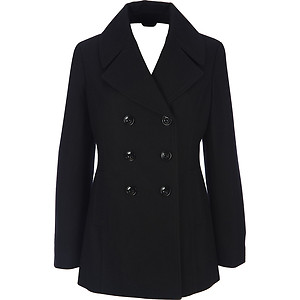 "Any current issue of a fashion magazine would display plenty of women similarly dressed," Mennin wrote. "However, the choice of such outfit hardly demonstrates the wearer's proclivity to engage in prostitution."
Mennin also slammed the police officer for noting that McGinnis' pants were "revealing" because they "outlined" her legs.
"[The] characterization of the jeans as 'revealing' because they 'outlined the defendant's legs' seems more to be expected in the dress code of a 1950s high school than a criminal-court pleading," Mennin wrote.
"Granted, this incident occurred in the middle of winter," Mennin added. "However, a pea coat is still standard issue to members of the US Navy … and blue jeans, skin-tight or baggy, are practically an American icon."
© 2013 United Press International, Inc. All Rights Reserved. Any reproduction, republication, redistribution and/or modification of any UPI content is expressly prohibited without UPI's prior written consent.