Flores calls for larger ladies to embrace their 'big, beautiful bodies' and insists women shouldn't have to lose weight to feel desired.
The 38-year-old was also the subject of a photography book, titled Fat Girls, which was published by her late husband.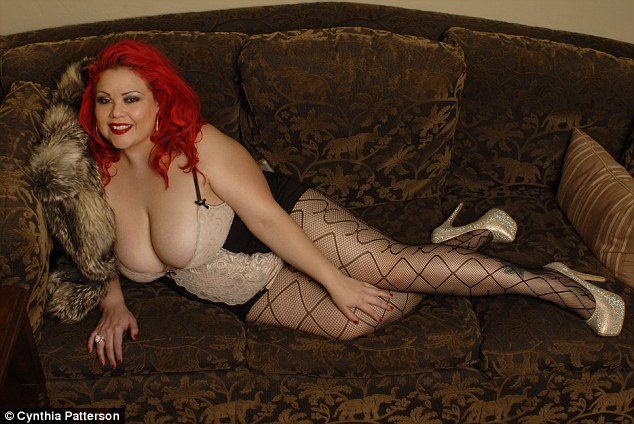 A plus-size adult film star is using her career as a platform to reclaim the word 'fat' and show the world that all women – no matter what their size – are sexual beings.
April Flores, from Los Angeles, made her porn industry debut after the famous adult film star Belladonna offered her a scene in one of her movies. The 38-year-old, who never imagined she would be in an adult film, thought the experience would be a one time thing, but it eventually became clear that performing was something she wanted to dedicate her life to.
'My goal with my work has been to show other women that we can be sexual and feel worthy of desire in the bodies we currently inhabit,' she told Daily Mail Online in an email. 'I want to show other women that they don't have to put off their happiness until they lose [a certain] amount of weight.'
Part of April's mission is removing the negative connotations associated with the word fat. In 2013, April starred in Fat Girl, a book of photography shot by her husband Carlos Batts, who died a month after its release.