It truly is the holiday season..Everyone's favorite scumbag Scott Ohanian is trying to keep me from posting about his alleged rapes, thefts, and credit card frauds by filing for an Order of Protection.  Scott, Ill never stop, ever..As long as you continue to steal and take advantage of people im gonna keep posting about it….There AINT shit you can do about it bitch.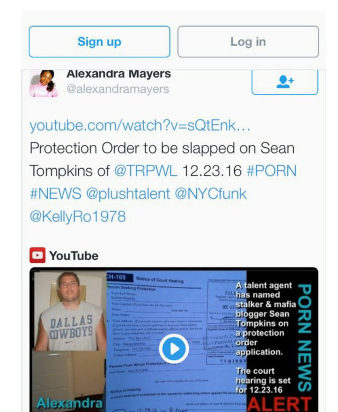 Come on coke head Scott, you could of texted me and I would of ran it for you..I don't ever wanna miss out on a chance to make fun of you
What bothers me the most about this, is not that Scott is so coked up he has no idea what the law is, it's that Foster used a 11 year old Pic..My delts are way bigger, my traps are coming in nicely and my  bench is back to 405..Of course the Cowboys are 11-1 so maybe I shouldn't complain.
Scott, hopefully you're able to steal enough to actually find a way to serve me, LOL  Of course since we don't live in the same state that service would be invalid…
Snort snort Scottie
That Time Scott Wrote a $3000 Bad Check
That Time Scott Stole $2000 Bucks From Jarushka Ross