A beauty queen stripped of her title on the heels of a sex-tape scandal appears to be aiming for a career in adult movies.
Miss Teen USA Colorado Runner-Up Kristy Althaus was famously forced to surrender her sash in 2012 when an explicit video of her emerged after she turned 18.
Now Althaus is again in the headlines — as the latest face of Girls Do Porn.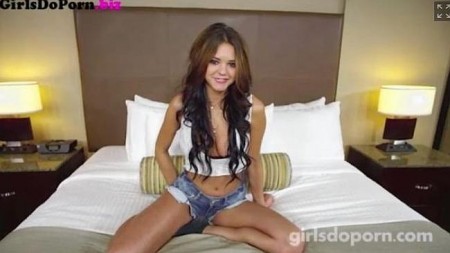 Gawker reports that the 20-year-old "appears to be making a porn career" after a second video of the brunette beauty surfaced online.
The video is featured on ImagePost.com and being used to promote sales on another site, xreview.com.
The name and likeness of Althaus — including a video of her and the eventual winner onstage — were removed from the Miss Colorado pageant's website in January following a report that she made a porn video shortly after turning 18.
News.com.au / Gawker / Fox News