A revenge porn helpline set up by the government saw a huge spike in calls after a documentary was broadcast on the subject by Sue Perkins' girlfriend, Anna Richardson.
The Revenge Porn Helpline said they saw the same number of calls in the 48 hours after Channel 4 show than it usually receives in one week.
Writer and broadcaster Anna Richardson presented the show Revenge Porn, which was broadcast last Monday, in which she shared explicit pictures of herself to learn what it is like to become a victim.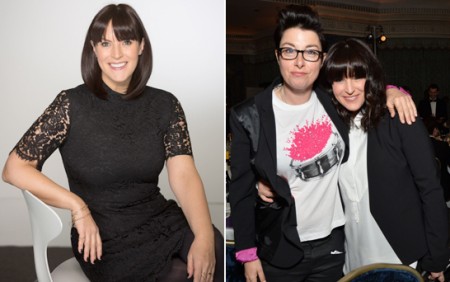 The programme showed that within 48 hours of posting these images, they had been viewed 40,000 times, and she was contacted by two men.
Posting revenge porn images and videos online was made illegal in England and Wales in April 2015.
Nicky Morgan, the minister for Women and Equalities, said: "It is never acceptable to circulate intimate photos of an individual without their consent. But I want all those affected to know that the Government is on their side."