San Francisco Supervisor Scott Wiener on Wednesday became what appears to be the first public figure in the country to disclose that he's taking a drug that prevents HIV infection – a pill that public health officials said could save lives but has remained largely unused due to stigma and lack of awareness.
Wiener's announcement is significant because so few people have been willing to talk openly about their use of Truvada, a drug that's been weighed down by controversy. He said he hopes his revelation will lift some of the stigma associated with Truvada and encourage more men to consider taking it.
Critics have suggested that taking the daily pill could make people more likely to engage in unsafe sex, but that claim hasn't been backed up by research. Still, the idea has persisted, and people have been slow to embrace a drug that public health officials believe could be key to stopping, or significantly slowing down, the spread of HIV.
Wiener's disclosure, which he made in an online essay published Wednesday evening, comes as San Francisco pushes an aggressive campaign to persuade more gay men to take the drug, which is referred to as PrEP, for pre-exposure prophylaxis. Truvada, an antiviral drug that has been used to treat HIV infection for more than a decade, is the only pill approved for prevention.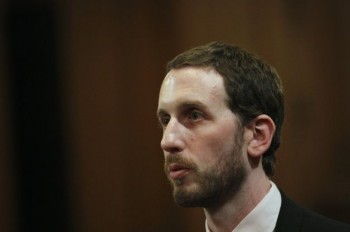 At a meeting Thursday, Supervisor David Campos is expected to discuss a new initiative to make Truvada more accessible in San Francisco and distribute it to any resident who needs it. The initiative includes a plan to help pay for the drug for residents who can't afford it. Truvada can cost up to $14,000 a year, although it's covered by most insurance plans, and the drugmaker will help with the cost for people who need financial help.
San Francisco city and public health officials said they want to make the drug more accessible, and also normalize it. Wiener said that was his motivation in going public.