LOL  WOW…After completely fucking up the award voting by giving away the winners weeks before the show, Urban X has decided to Extend the voting by 11 days…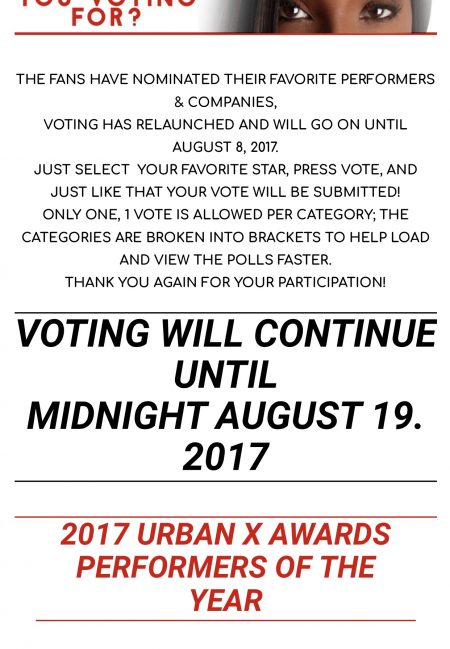 Why would they do this you ask?  Any number of reasons, one being so they can make sure the people they want to win, win…And so they can get more performers to attend since in theory, no one knows who's gonna win now..
This shows the true corruption of Urban X…
For a month, talent and companies had had till August 8th to get their fans to vote.. Since Urban X doesn't like the results that accidentally went public, they decided to add 11 more days of voting.. WTF is that about?