CYBERSPACE – Twitter-based sex chat program Sex Talk Tuesday (#SexTalkTuesday) announced today that it is welcoming comedian and actress Desiree Burch as a special guest moderator for its upcoming show on Tuesday, March 3.
"I'm so excited that Desiree will be joining us as a guest moderator on Sex Talk Tuesday. This is going to be a fantastic event. I'm really looking forward to it!" says Angie Rowntree, publisher of Sssh.com.
Desiree Burch is a writer, comedian, actress and solo performance artist whose full-length solo shows have run off-Broadway and across the U.S., U.K. and Europe. Her critically-acclaimed one-woman show "52 Man Pickup" which chronicles real sex and even more real self-discovery, was a hit of both New York and Edinburgh International Fringe Festivals.
She is a New York City performance art darling, having worked with the New York Neo-Futurists, Young Jean Lee's Theater Company, artist Wu Tsang, Split Britches, Joe's Pub, Caroline's, P.S. 122, On the Boards, the Huffington Post, WNYC and VH1 and E4. Desiree is a Southern California native , a TEDx speaker, arts educator and graduate of Yale University.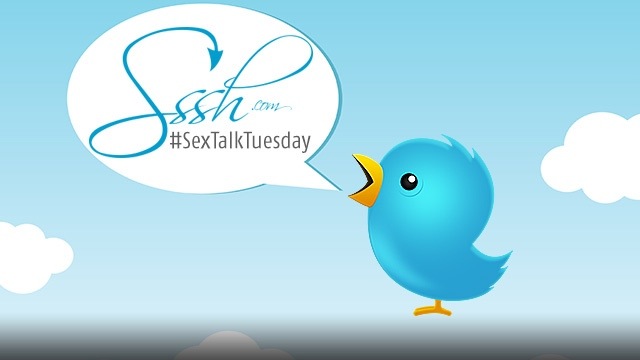 A fun and provocative Twitter-based chat held every 1st and 3rd Tuesday of each month from 4pm to 5pm Eastern Standard Time, #SexTalkTuesday is hosted and coordinated by Sssh.com, the web's premier destination for erotica made by and for women.
Each session, a guest moderator asks thought-provoking questions to a large and active group of participants, who send hundreds of tweets during each round of #SexTalkTuesday. The result is a lively and entertaining discussion that invites participants to be open and candid with their thoughts and opinions on sex, life, love and the humor of it all, in a way that fosters a supportive and compassionate environment for the conversation.
To participate in Sex Talk Tuesday, go to twitter.com and use the #SexTalkTuesday hashtag. For more information, or to inquire about serving as a guest moderator, contact Angie Rowntree at editor@sssh.com.