Snoop Lion has revealed he worked as a pimp back in 2003.

The No Guns Allowed rapper claims he managed several prostitutes and had a lot of famous clients, including top athletes.
The 41-year-old rapper – formerly known as Snoop Dogg – told the new issue of Rolling Stone magazine: 'I put an organization together. I did a Playboy tour, and I had a bus follow me with ten b***hes on it.
'I could fire a b***h, f**k a b***h, get a new h*: It was my program. City to city, t***y to t***y, hotel room to hotel room, athlete to athlete, entertainer to entertainer.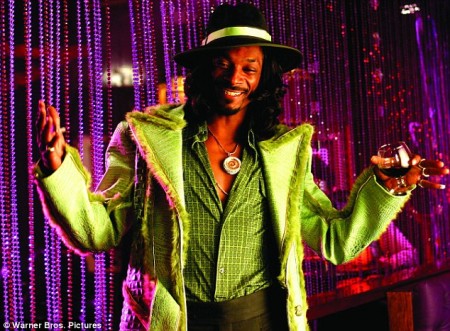 "If I'm in a city where where the Denver Broncos or the Nuggets play, I get a couple of they players to come hang out, pick and choose, and whichever one you like comes with a number. A lot of athletes bought p***y from me.'
However, Snoop insisted that he only did the job out of 'fascination' and never made any money from the illegal transactions.
He added: 'I'd act like I'd take the money from the b***h, but I'd let her have it. It was never about the money; it was about the fascination of being a pimp.

'As a kid I dreamed of being a pimp, I dreamed of having cars and clothes and b***hes to match. I said, "F**k it — I'm finna do it." '
The father-of-three, who has been married to his high school sweetheart Shante Broadus since 1997, insists he is still in love with his wife.
He said: 'I love her to this day because she coulda shook out on a n***a, but she stayed in my corner.

'So when I decided to let it go, she was still there.'