WEST HOLLYWOOD, Calif. (August 27, 2015) – Sex educator and Wicked Pictures contract performer jessica drake will lead TEAM WICKED for the fourth time at the annual AIDS Walk L.A. The fund-raising event benefiting AIDS organizations will be held at 10 a.m. on October 11 at the West Hollywood Park (647 N San Vicente Blvd).
Last year TEAM WICKED raised nearly $15,000, while this year the team aims to reach $20,000 by rallying the adult industry together to support the cause. TEAM WICKED has raised over $53,000 during its first three years.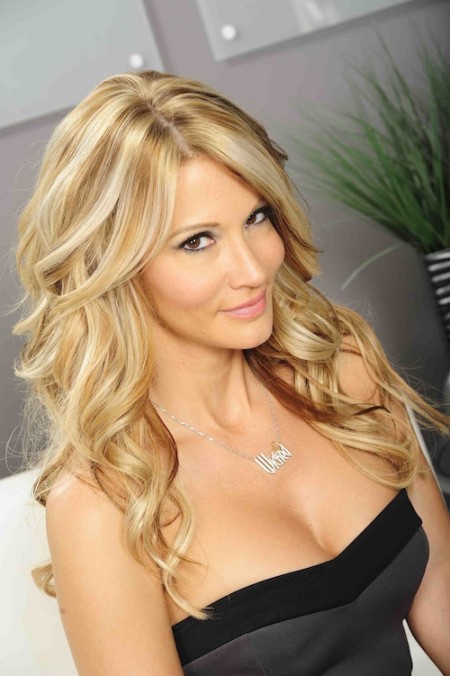 "After being a Starwalker two years in a row for AIDS Walk L.A., I decided to take it one step further and form #TEAMWICKED. Supporting AIDS Walk and APLA in the fight against HIV/AIDS is a cause that is very close to our hearts, and each year we look forward to participating in this great event," drake said. "I'm so very proud of #TEAMWICKED and all the support we've received in the past three years, but the fight is far from over. I'm calling on all industry members to join us by supporting #TEAMWICKED in this great effort."
Potential supporters are encouraged to donate by visiting TEAM WICKED's official AIDS Walk L.A. page at https://la.aidswalk.net/wicked. There visitors can donate, join TEAM WICKED, watch for updates, as well as tweet and post on social media about the team's efforts to raise funds for a good cause.
To promote her involvement with AIDS Walk LA and TEAM WICKED, jessica drake will participate in a free ImLive.com video chat with fans on September 9 at 11 pm ET. Her online appearance fee will be donated to TEAM WICKED. For more information, click here.
To date, TEAM WICKED is among the top eight teams in donations out of scores of teams participating in the 31st annual event. In addition to jessica drake, team members currently include Brad Armstrong, Kylie Ireland, Tyler Knight, and Wicked Sensual Care Marketing Director Cassie Pendleton.
TEAM WICKED is open to all who want to help make a difference. Adult industry performers and members, as well as supporters, may join TEAM WICKED by emailing Press@WickedPictures.com.
Besides her charitable work, jessica drake is a highly sought after sexual wellness speaker and educator who lectures at universities and leads seminars and workshops around the world. She is the writer, producer, and director of the video series "jessica drake's Guide to Wicked Sex," which has received critical acclaim from adult industry authorities including AVN, XBIZ, and Fleshbot.com, as well as The Huffington Post.
The AIDS Walk Los Angeles was the world's first walk dedicated to fighting HIV/AIDS. Since its inception, the event has raised more than $76 million for HIV/AIDS prevention, treatment, and advocacy programs. The event, which has served as a model of grassroots fundraising and community activism for organizations across the United States, is sponsored by AIDS Project Los Angeles (APLA). It is dedicated to improving the lives of people affected by HIV disease, reducing the incidence of HIV infection, and advocating for fair and effective HIV-related public policy.
The proceeds from the event will go toward the AIDS Project Los Angeles (APLA) and more than 20 other L.A. County AIDS service organizations. For more, please visit http://apla.org or http://la.aidswalk.net/.
About jessica drake: 
An exclusive Wicked Pictures contract performer, writer, and director, as well as a global humanitarian and emerging sexual wellness authority, jessica drake's brilliant career is illuminated by her beauty, prodigious talent and adult industry clout. A winner of three coveted AVN Best Actress awards, jessica has solidified her status as one of the adult's most illustrious stars, but its her time devoted to healing, working alongside, and educating those less fortunate of which she is most proud. In her award-winning, self-directed "Guide to Wicked Sex" series, jessica brings erotic topics to life through intimate demonstrations performed by some of today's hottest adult stars. Each volume addresses a different aspect of human sexuality, which is explored with a distinct blend of knowledge, experience, and good humor, and the series has earned recognition from AVN, XBIZ, and The Feminist Porn Awards. A charismatic public speaker, the same demand for her modern sex education DVDs also takes jessica around the world – presenting seminars and workshops at expos, retail outlets, and colleges like USC, UCLA, and University of Chicago – where she speaks to curious adults desiring to learn more about sex, romance, and communication. For more information on jessica drake, visit www.GuideToWickedSex.com or www.twitter.com/thejessicadrake.
About AIDS Walk Los Angeles: 
The world's first AIDS Walk was developed by Craig R. Miller in 1984, during the height of the AIDS epidemic. Seeing the need for immediate action in response to this public-health emergency, Miller sought to fill the void left by the government's negligible response to the crisis. Drawing on his experience as a political and community organizer, Miller's approach combined grassroots activism with fundraising and other campaign strategies to raise both awareness and urgently needed funds for the fight against AIDS. Miller brought his idea to the fledgling AIDS service organization, AIDS Project Los Angeles (APLA), who hired the young activist to produce this new event. Miller and APLA expected to draw a crowd of 1,000 supporters and raise $100,000 for this very first AIDS Walk. On July 28, 1985 in Los Angeles, 4,500 courageous and visionary people assembled at Paramount Studios and raised an astonishing $673,000. Since 1985, AIDS Walk Los Angeles has drawn over a half-million participants who have collectively raised more than $72 million for APLA. The event serves as a model of grassroots fundraising and community activism for organizations across the United States. For more information, visit http://www.aidswalk.net/.