No time for chit chat, let's just jump right into the hotties.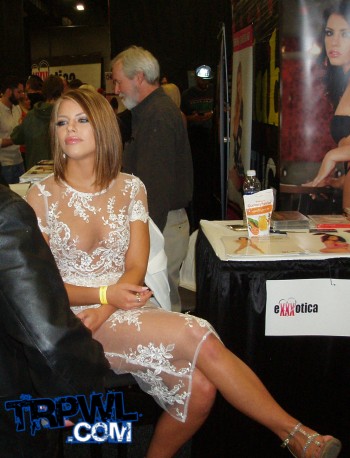 I didn't recognize Adriana Chechik without her raven locks.  She was looking so good it hurt though.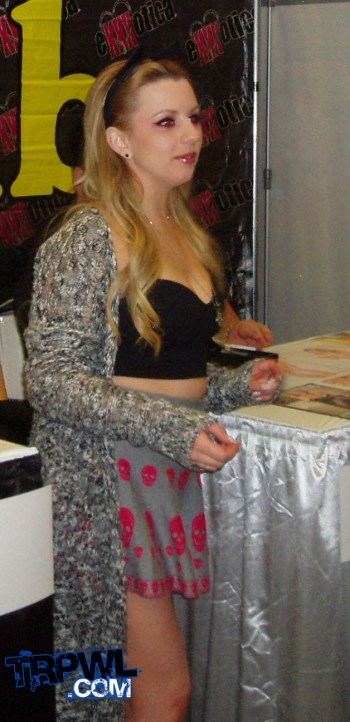 Lexi Belle is still such a cutie and popular with porn fans.
Cindy Starfall was hot in her little sailor outfit, and had enough DVDs to float anyone's boat.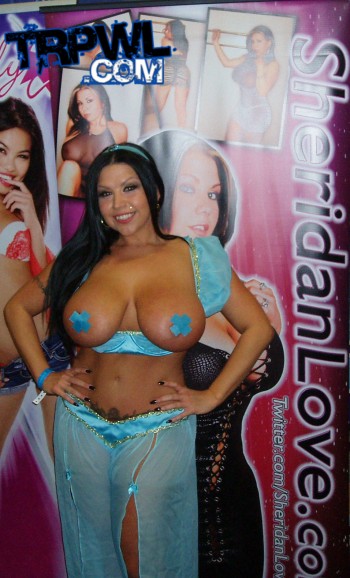 If Disney put boobs like Sheridan Love's on Jasmine in Aladdin, I would have watched the movie.
Jesse Jane was one of the many porn legends in attendance.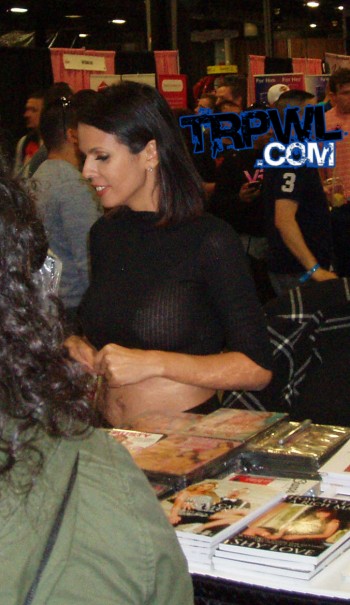 This was the best pic I could get of Shy Love's choppers.  I didn't want to get too close wearing  a TRPWL t-shirt.  All I could think of was the scene in Monty Python and the Holy Grail where the bunny goes for all the knights' throats, and I didn't have a Holy Hand Grenade on me.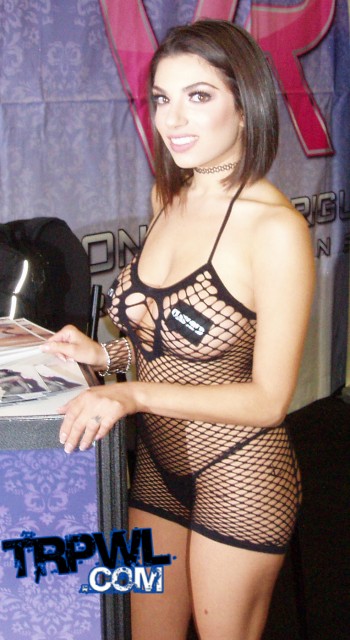 Darci Dolce was one of the cutest lil pornstars at the expo.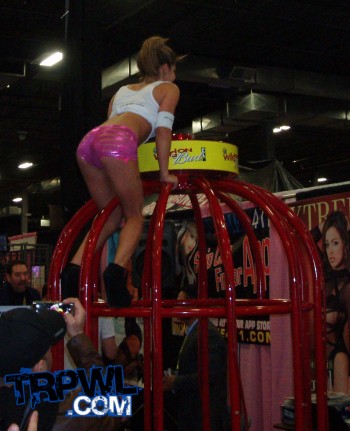 The cage could not contain this lil lovely's twerking.  Videos to come.
Is there a more appropriate place for The Howard Stern Show's Ronnie The Limo Driver and Memet to conduct an interview than in front of a wall of dildos? Not if you know where Ronnie likes them.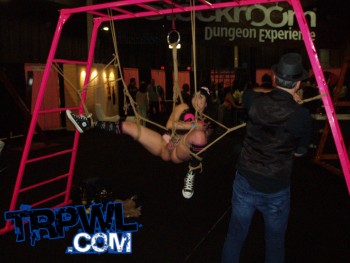 During this suspension demonstration, the poor girl pretty much had to have her hand tied over her pussy, because she got a 180 degree wedgie.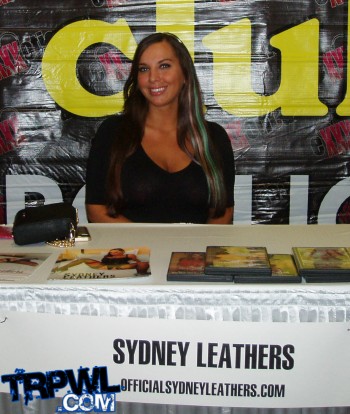 Sydney Leathers appeared again, signing photos and chatting up her fans.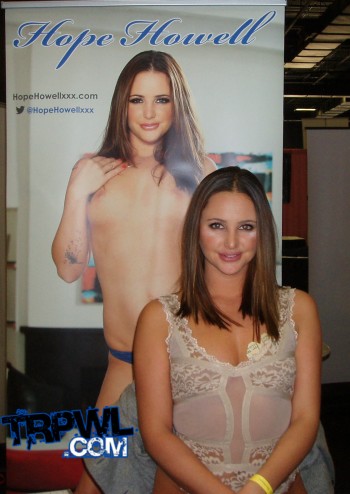 Hope Howell gets this year's Wow, No Make Up Needed award.
Dennis Hof had a large booth pimpin the Bunny Ranch.
Two more porn legends, Julia Ann and Janine.
I was too nervous to ask Ashley Massaro "How much to gimme a chairshot?" So I just asked to take her picture.  Gotta love a girl who can take a bump.
Stay tuned for our newest feature, The Asses of eXXXotica.