When Lily was allegedly assaulted, she was part of Shy Loves VIP Connect.  After the encounter with Stills By Alan, one of the people that Lily told the story to was Shy..
I've been told by more than one person that Shy then took the info she had and tried to extort either Bree, Alan, or possibly Girlsway.
When that backfired, the below email was sent: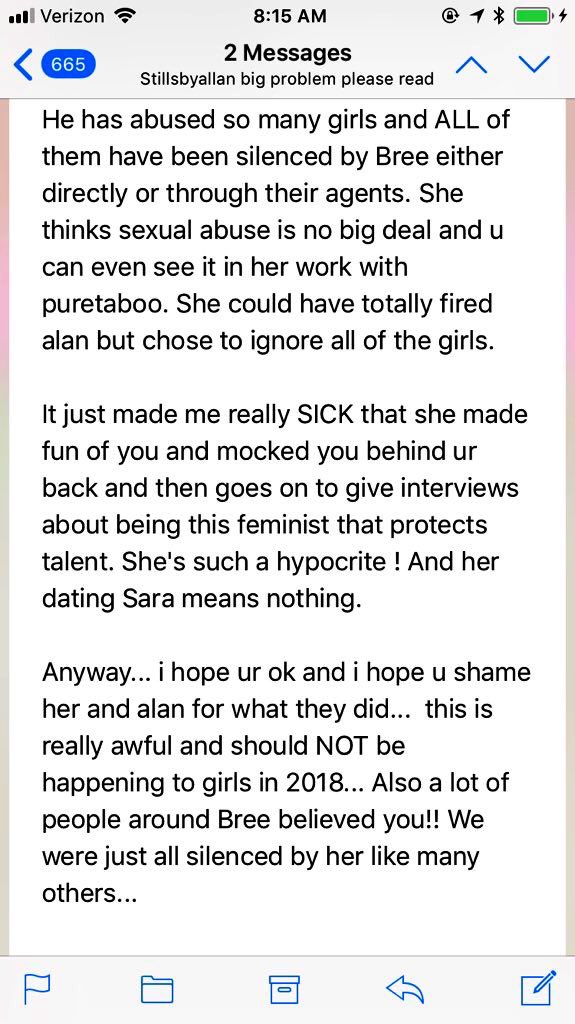 This email, contrary to what some are saying,  was actually sent in late June 2018..