Unlike Mike South, I don't blindly follow my enemies enemies. On February 1st I was contacted by someone claiming to be a representative of the "Entertainment Adult Union."  The person left me a voice message using the name Felicia Ann (Phyllisha Anne).  Yes South, Im always the first choice, when I don't bite they call you.  After I ignored them for several days, the CalOSHA/AHF pitchman Mike South went to work..Over the weekend posting one of the EAU pressers:
Finally A Real Advocate for Performers, and They are Showing That they are Serious!

By MikeSouth
February 6th, 2016

BRAVO!

It appears that The Performers Union is fully prepared to initiate legal action on behalf of performers, this is the first time that this has ever happened, BRAVO!  At this point I think it would be very wise for everyone in this business to come together and start working together, for the betterment of the industry as a whole.  performers are the backbone of this industry and I hope that this is a sign that the days of performers having no rights are about to be over.

Attention The Adult Industry

Effective Immediately!

The purpose of this Union is: To protect the workers rights to a safe more professional work environment.  We do this by strengthening and safe guarding each of our members, by every lawful means so that we can carry out this Union's purpose and obligations without limitations.

If you are on set and you request to use a condom and are sent home, contact us immediately!   The production company will be placed with a hefty fine, by not providing you with the option of safe working conditions. And we will try to get you compensated for the income you have missed that day.

If you have an agent that pushes you to work in unsafe working conditions, or physically abuses you, or threatens you in any way, you need to contact us immediately! We will not tolerate, under any circumstances, any threats to a performer.

A one-time warning will be sent to that agent, the next time the state agency license will be placed on a probation period, in which the third time the agency state license will be revoked.

We will keep your identity private, and will keep you safe.

The same goes to anyone else that is on set, if you feel you are being forced to work in a unsafe working environment contact us directly!

I am also sending it out industry wide. We no longer care  how politically correct we may or may not sound. Our SOLE objective is to protect the performers and all workers in the adult industry and that is our main focus and goal.
Wow, how great is that? Sadly its all bullshit.
Once I read Souths PR about a PR, I reached out to the person who contacted me last week. Going back and forth I was able to get her to admit she was the founder of the Union.. Ive decided to leave out all her aliases but the domain is registered publicly to a Amanda Gullesserian. This isn't her first run with that name, back in 2002 she had another company using the name Entertainment Adult attached to this address: 6966 Sedan Ave West Hills, CA 91307-2507.
I began asking Amanda question about her PR.. Her answers were worse then a Monica Foster legal brief..All over the place and off topic. It got so bad Ive decided to just post the screen caps. The screens are for the most part in order, covering everything from her arrests in Oregon, to her Union and its mission.. Let me clear, I AM NOT against a performers union. But this is either a scam, or a horribly thought out Amway farce to create a Union.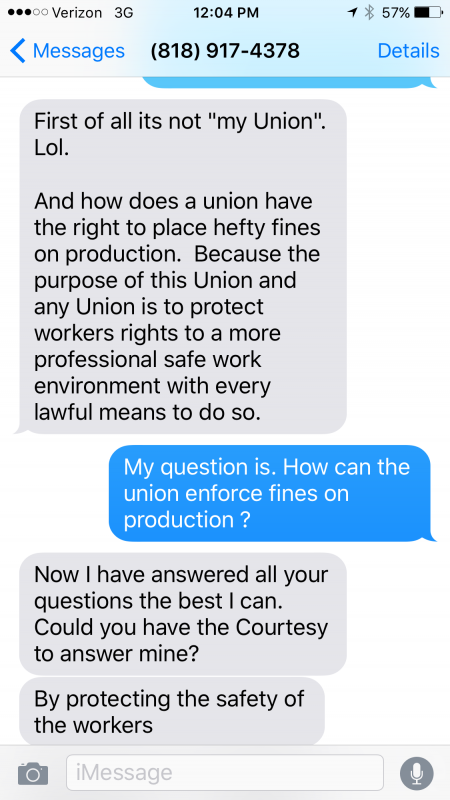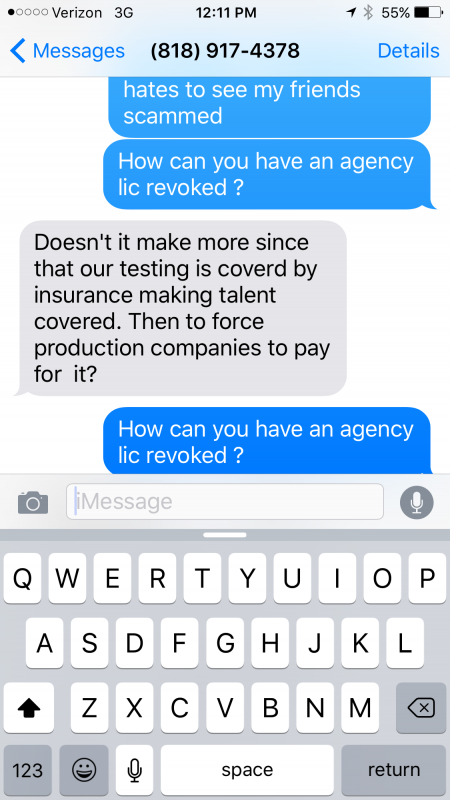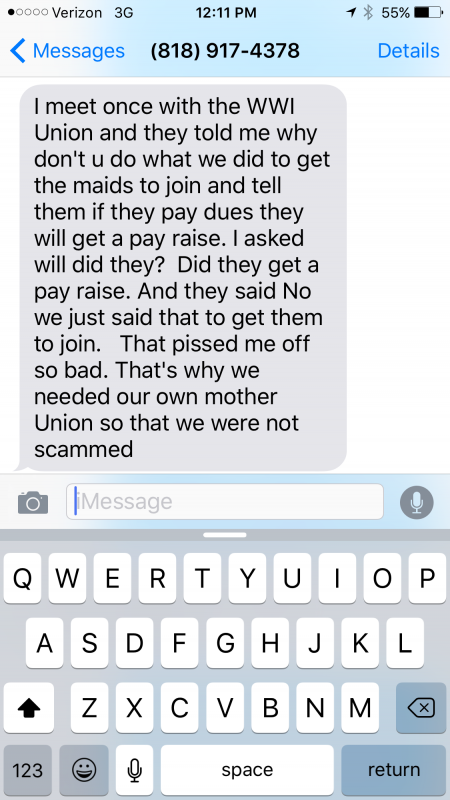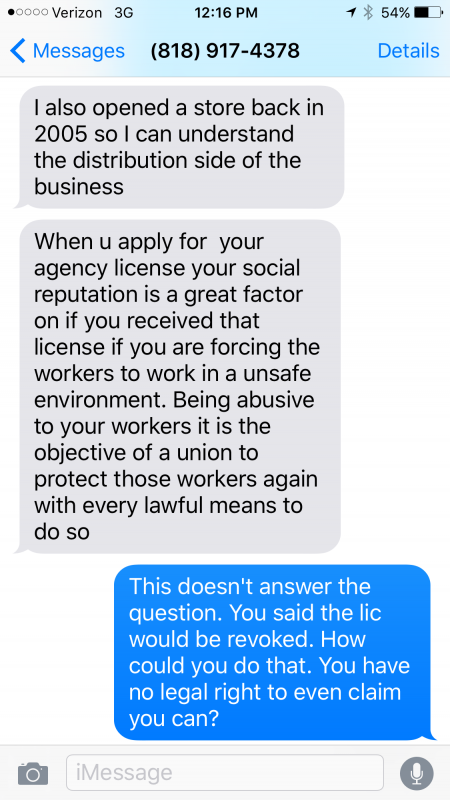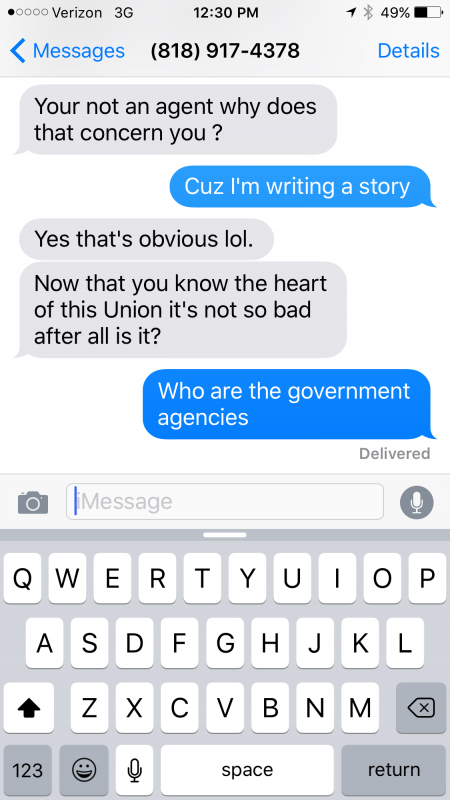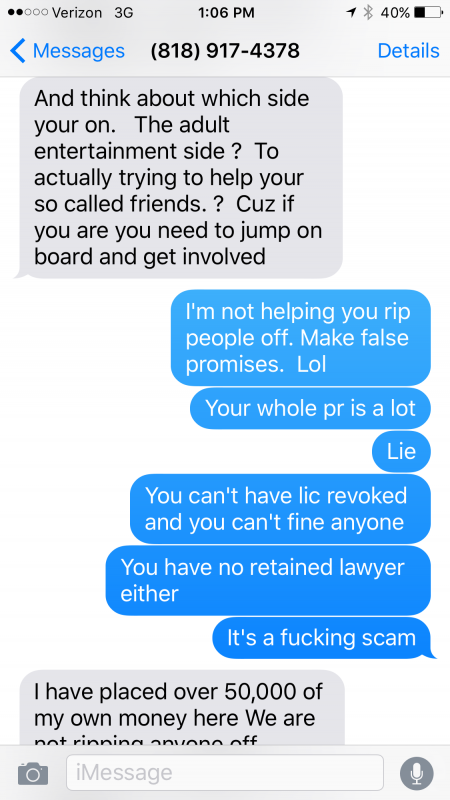 In theory this could be a decent money maker, this union is open to not only people in porn, in front of the camera and behind, but it also allows other people in the sex work industry to join. Cammers, Brothel workers, and Strippers.  If you can get 500 sexworkers to join at 28 bucks a month thats $14,000. And one thing we learned from Shelley Lubben, its that money always seems to go through several hands before reaching its final destination. Is this union not gonna have employees? Overhead? Is Amanda gonna draw a salary for all her "hard work" ?  What about this alleged $50,000 spent on attorneys?  Is she gonna want that back at some point?  Speaking of attorneys, whats the big secret? I think having a lawyer on board is a good thing and only adds to the legitimacy of the Union. This union claims to wanna stand up for the little guy, claims to have the backing of many people in the industry, but cant let the world know who some of these high powered bigwigs are?  The union wants performers to follow them into the bar for a fight but wont tell you who's fighting alongside you..Sounds legit.   Outside of Mike South, is there really anyone that believed any word of that ridiculous PR??
The funniest thing keeps going through my head, imagine Mark Spiegler sitting around the dining room table thinking of new places to hide his bags of gold, there, underneath Alaska's litter box sits a letter from Entertainment Adult Union:
Dear Mark Spiegler,
You're in big trouble, this is a warning letter, don't make us revoke your license and fine you.
Signed
Amanda,
Entertainment Adult Union
PS. If its not to much trouble, donate to my fundraiser..
Who knows, maybe she's being sincere..But based on her obvious lies in the PR, previous failed business plans, failed fundraisers, all her aliases plus her less then honest answers to me, this is something I would stay far away from..